After seeing the clock hit 5pm, it's time to reverse the journey until you finally end up back where you started the day, at home sweet home. A lot of us take for granted the expected comforts of a home, such as water, plumbing, and a roof over our heads. All of these modern day luxuries are possible because of hard working civil and structural engineers who thrive on finding ways to improve your safety and comfort. Civil engineers help make it possible for water to get from your local water system into your glass, direct plumbing lines into the sewers and septic systems, and structural engineers design your house to withstand the constant battering from the elements that mother nature can bestow upon us. We just gave you so many reasons to shower your engineering friends with gratitude next time you see them.
Some of you may read this and think, "Wow, I didn't realize that civil and structural engineers did so much to make my life simpler." Well, rest assured, we're out there, striving to help society seamlessly adjust to the ever-evolving building industry. Some might even say that we're the world's greatest unsung heroes. But we tend to shy away from the spotlight, so you won't see us in a flashy cape or anything. We'll just be at our cubicles, working hard to keep the world safe.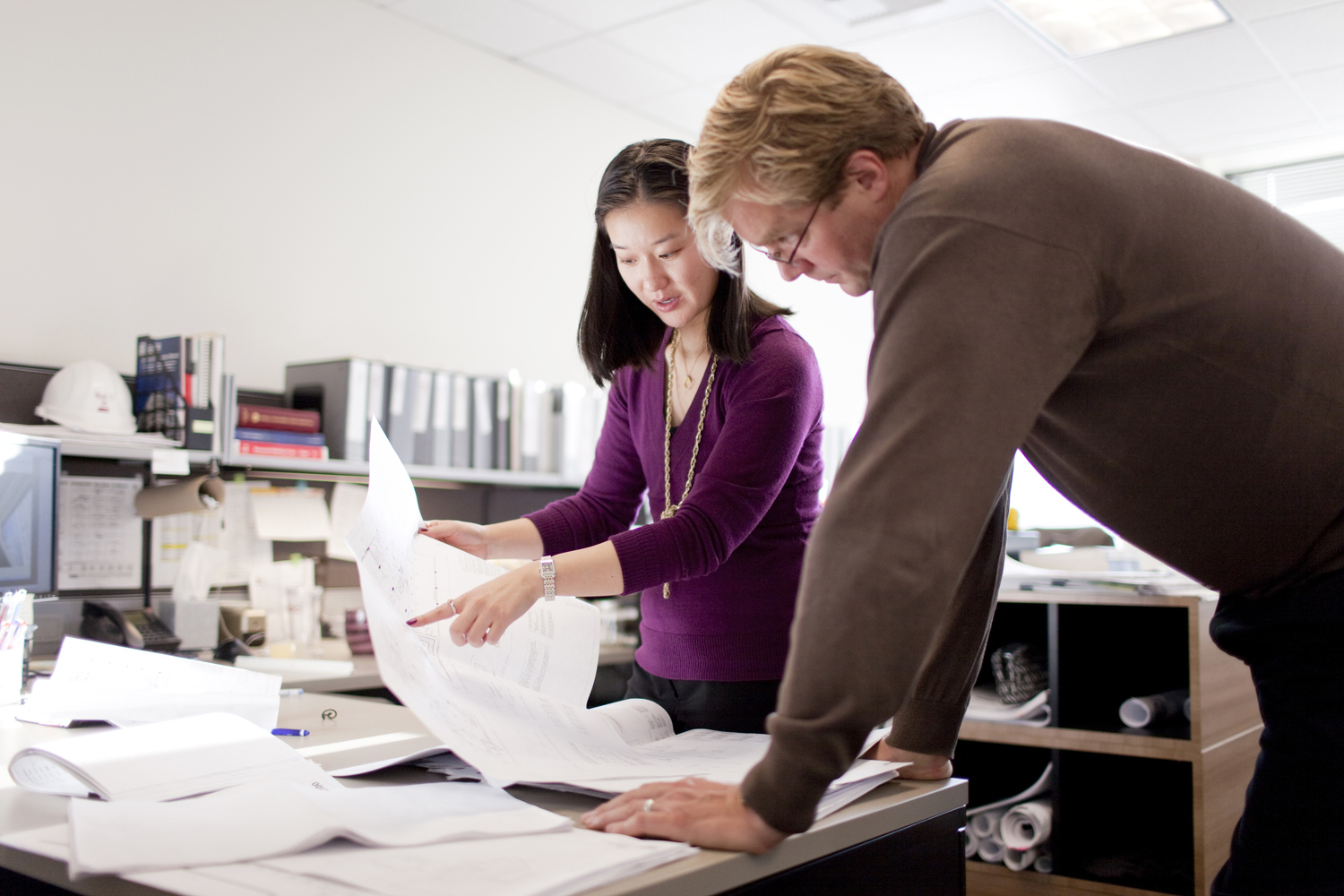 Some of our engineers, saving the world one drawing at a time.