Lisa Daniels has been exploring this world through her expressionist art for the last three years. From 9 to 5, Daniels is focused on the technical aspects of building, serving as a Senior CAD Designer in DCI's Seattle office. But in her spare time, she views DCI's projects through a different lens, conjuring their intangible aspects through her abstract expressions. On Oct. 15, more than 80 members of the A/E/C industry gathered in downtown Seattle to experience Daniels' work and bid on her paintings to raise money for a good cause.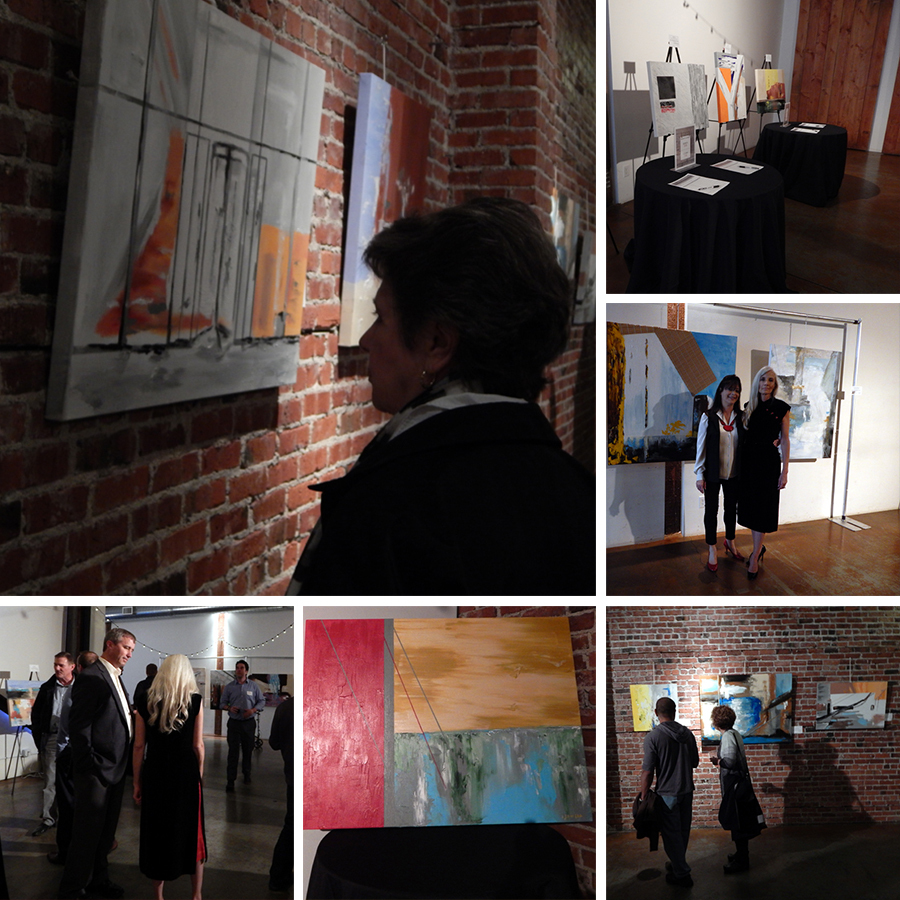 "I know first-hand how much work goes into turning an architect's design into a building that is an actual structure," Daniels said. "Painting helps me get a different perspective and more fully appreciate the final product."
Four of Daniels' paintings inspired by projects submitted by DCI clients were auctioned off at the event, raising nearly $1,000 for charities of the winners' choice. Those include paintings modeled after Hotel Valencia in San Antonio, Texas (photo submitted by A+B Architecture & Design, LLC), 360 Residences in San Jose, California (submitted by Pinnacle), the Cielo Building in Seattle, Washington (submitted by PCL Construction Services) and the Seattle Public Utilities North Transfer Station (submitted by Lydig Construction).
Daniels uses construction photos as inspiration, but often visits the projects in person to more fully experience the atmosphere they create.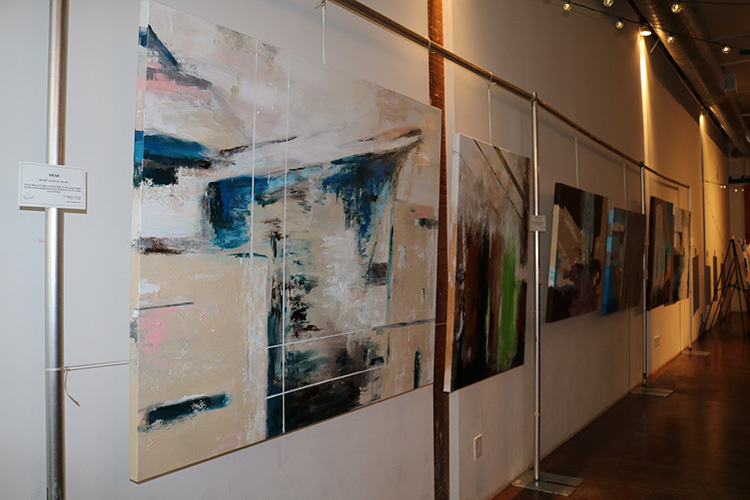 "The photos are only a tool to help see shapes, but often I actually do site visits to also see the buildings in person to get textures and actual colors," Daniels said. "If the photo came from a professional photographer, I try to see their perspective and yet make my own judgement."
Daniels' work is currently on display at Loft63 Furniture Store in Seattle's Capitol Hill neighborhood and will be featured in the next Capitol Hill Art Walk November 12. It will also be part of the Edmonds Art Walk Dec. 17 and will be hung at Mill Creek City Hall in January. For more information on Daniels' work, visit her web site.