Any engineering firm can say they are industry innovators. Engineering firms who walk the talk are a different breed. DCI partnered with Diversakore after recognizing their design enhancements with composite framing systems add unprecedented efficiencies for constructing buildings. The company's permanent formwork solutions combine the assembly speed of framing steel and the proven strength of concrete. The material hybrid is accomplished with interchangeable, pre-fabricated hollow steel beams (VERSA:T), columns (KORE-FLEX), and bolt connections (SHEAR:T) that require minimal welding. Concrete is then added through the hollow forms to build the frame's strength.
Diversakore's founder Housh Rahimzadeh comes from an extensive structural engineering background specializing in high-rise design and value engineering. DCI leadership shared Rahimzadeh's structural system philosophy and naturally collaborated with his company to technically support the advanced composite framing systems. As a Diversakore Network Partner, DCI is one of many collaborators in the product development and improvement of Diversakore's interchangeable framing systems.
"Diversakore developed a structural system that has the versatility to effectively fit within many applications," said Principal Kris Swanson. "We've worked together to improve the application of the systems and increase its use throughout the country."
Composite steel systems have been around since the early 19th century. However, the recent interest and updates to composite framing systems have been a response to streamlining today's construction practices for economic necessity. Diversakore's composite systems are engineered to meet standard design requirements for current structural building systems. Their composite systems carry a 2-hour UL fire assembly rating without the addition of fire-proofing sprays or coating, an added material and environmental cost.
Here are DCI project examples where Diversakore products are being applied or were successfully integrated into buildings.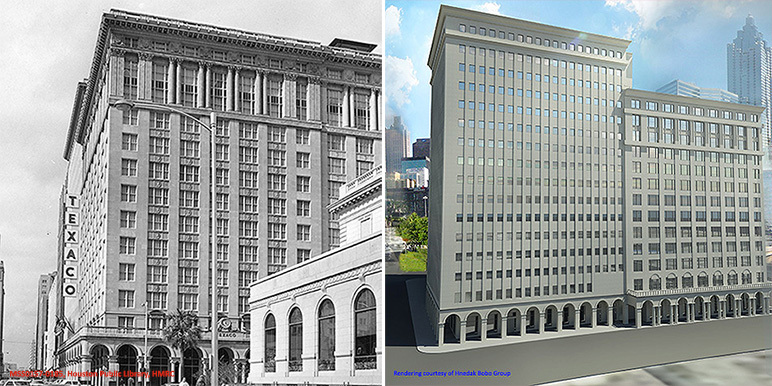 Texaco Building Expansion – Houston, Texas: A developer purchased property consisting of two towers sharing below-grade pedestrian tunnels. One tower is the 16-story office building that was Texaco's original headquarters in 1915; the other tower was a 13-story building which was razed for Phase II development. The Texaco Building will be expanded 25 feet on opposite ends of the building with Diversakore's composite structural systems. The repurposed Texaco Building will open as a mixed-use tower with 8,000-sf of retail at the ground level and 309 above-grade high-end apartments.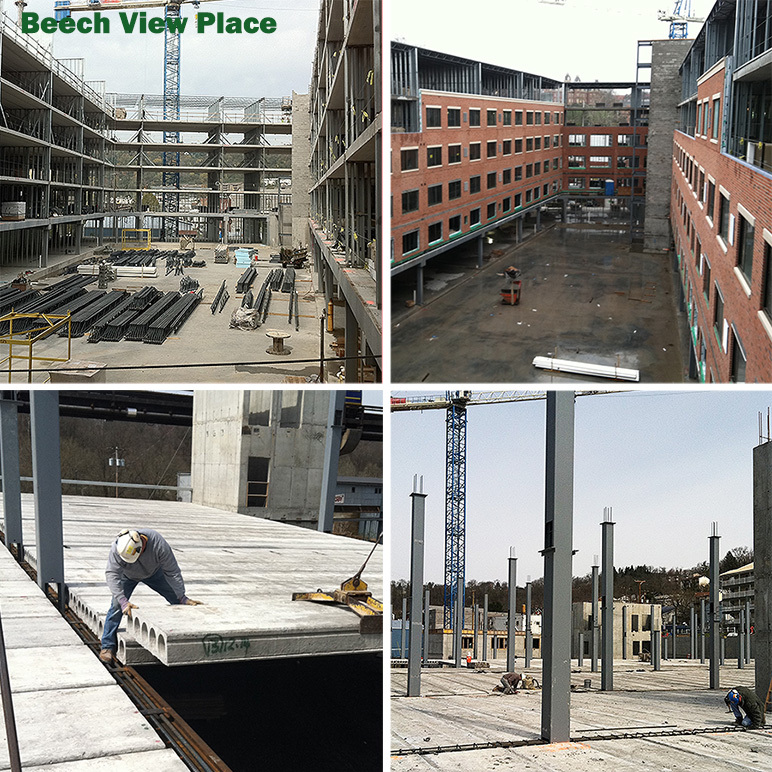 Beech View Place – Morgantown, W. Va.: This 450,000-sf off-campus, mixed-use student housing is seven stories with restaurants and a grocery store at ground level. The construction crew installed VERSA:T beams and KORE-FLEX columns to create the frame. To make the slabs, they topped concrete onto VERSA:T's hollowcore planks. Concrete shear walls produced the lateral system. One level of the building supports five levels of load bearing metal studs and plank.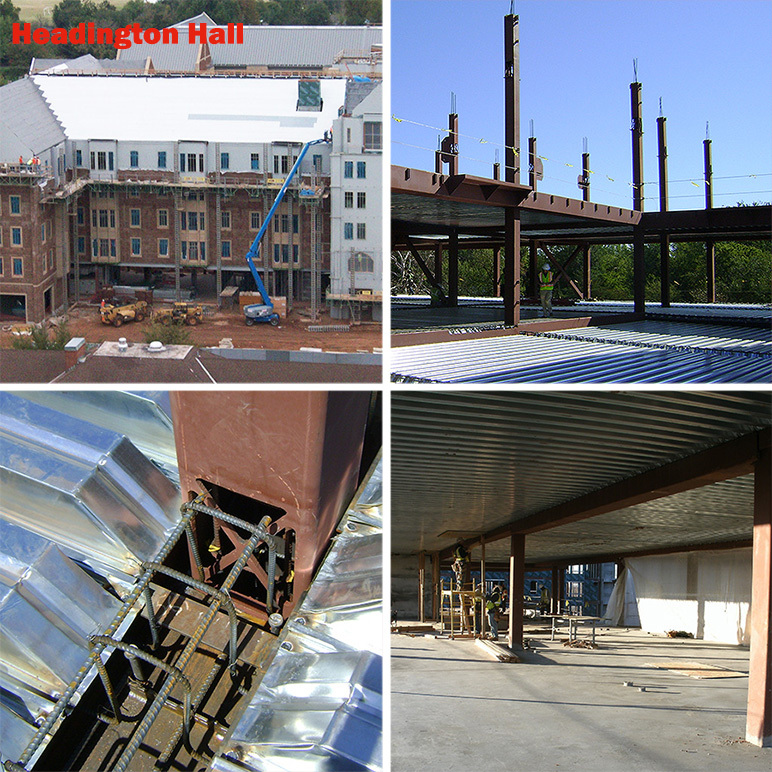 The University of Oklahoma Sooner Center (Headington Hall) -Norman, Okla.: This 235,000-sf building is campus housing for 400 college students. The project team used Versa-Floor to create the gravity load frame. The construction crew accomplished an average 7,000-sf per day to complete the composite framing system – that's an accelerated production rate compared to conventionally assembling a building's structural frame. Diversakore's formwork solutions minimized onsite labor, mitigated welding activity, and reduced construction waste.
There are more completed DCI projects containing Diversakore composite framing systems, such as the Cherokee Casino in Roland, Okla.; Hilton Garden Inn, San Antonio, Texas; and the Fairfield Inn & Suites in Tulsa, Okla. There are also additional projects underway for mixed-use buildings, hotels with a retail podium, and a residential tower with above-grade parking. For these projects, DCI has acted as the Engineer of Record or consulting firm offering specialty services. Both types of project involvement have contributed to the firm's confidence with Diversakore systems and the knowledge on how the product can affect the construction process and building performance. Being a Diversakore Network Partner means we have more structural options for our clients. Also, our expertise in this technology primes us to adapt and apply the next round of inventions to build more efficiently than we ever did in the past.