Housing and servicing those new patients means new facilities. But the health care industry's building needs aren't the same as they were a decade ago. Mergers and consolidations of hospital networks have led to larger institutions that offer a wider variety of services – from full-service hospitals and emergency rooms to smaller walk-in clinics located in retail centers and strip malls.
Here's a look at a few trends in building for medical institutions:
Simplicity
In search of cost-savings and efficiencies, many health services that used to require in-patient care at a hospital are now being handled as simpler out-patient procedures.
The difference in capital costs between a hospital and walk-in clinic are significant, primarily because of the difference in the design effort and construction materials that go into the two types of facilities. Because they often contain immobile patients, the International Building Code and Federal Emergency Management Agency classify hospitals as Risk Category IV, meaning they must meet the highest seismic, wind and snow resistance standards and provide safe haven during natural disasters. That means larger, stiffer structural systems, which inevitably costs more money compared similarly sized structures. Further, all life safety systems and key operational support systems (HVAC, fire sprinklers, power supply, etc) must also be constructed to be operational in the aftermath of a significant environmental event.
To help manage the cost of care, medical office buildings (MOBs) offer a significantly less expensive option. Depending on the way the building is being used, it can qualify as Risk Category III (25% stronger than the conventional commercial building) or even Risk Category II, which is structurally the same as your average office building. Urgent care clinics are being sited in strip malls and some pharmacies now function as walk-in clinics, with nurse practitioners on staff to do simple diagnoses. All signs point to this trend continuing – Walmart is even aiming to be the nation's #1 health care provider in the coming years.
Flexibility
With medical technology constantly changing and doctors experimenting with alternative methods of service, no one is entirely sure what kinds of facilities medical clinics will need in the future. With that in mind, health care clients often ask for flexible building designs that can easily be adapted to changing models down the road. Often, this means open floor plans with partition walls. Flexibility often plays a role in column and beam layout in steel construction – keeping wide spans between beams can be advantageous during tenant improvement projects down the road.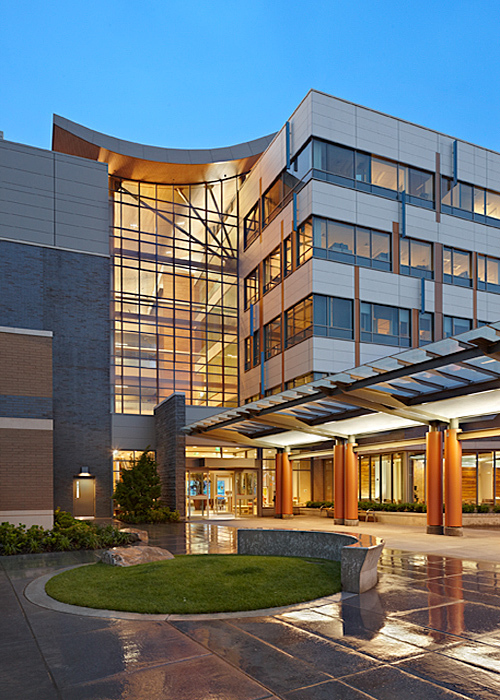 This sort of flexibility was key to the success of Swedish/Issaquah Medical Center, which was named Building of the Year by Seattle Daily Journal of Commerce readers. High-strength concrete shear walls bookend each wing of the facility, maximizing the flexibility of the internal space.
Beauty
While health care agencies are increasingly concerned about the bottom line, aesthetics are still important in the design of medical office buildings. Some of that is simple marketing – a warm, inviting and safe structure makes for a more pleasant patient experience, and happy customers are repeat customers.
But configuring and constructing visually inviting hospitals and medical office buildings isn't simply a matter of taste. A growing body of studies suggest that the built environment can have an influence on health outcomes of patients recovering from illness or injury. Access to abundant natural light has been found to be particularly important. Many new hospitals feature internal open space and floor-to-ceiling windows. Ten Coburg Road in Eugene, Oregon exemplified this approach, with its three-story open atrium.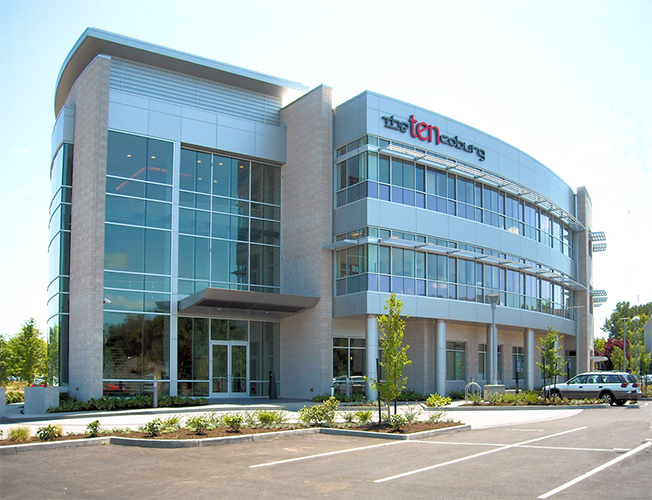 It's impossible to tell what health care will look like in the coming decades. But building inviting facilities that can easily be adapted to changing needs and technologies gives health care clients peace of mind as they look to the future. DCI Engineers believes that starts with the basics – simple but elegant structural designs.