When not performing analysis of complex lateral systems or crawling around the recesses of a 130-year-old building in need of structural repair, you can bet the Portland DCI crew is out and about taking in all that the city has to offer. We can be found scaling cliffs in exotic locations, tearing up the streets on lunchtime rides, training for marathons, taking in live music, or just simply enjoying a stroll along the waterfront with mans best friend.
To say that we are foodies would be a massive understatement. In depth discussions on how to make the perfect cheesecake, scathing reviews of the new food cart on Fifth Street, and analysis of the newest local IPA can be heard daily. To nail down a favorite food spot is an impossible task when you are this close to world-class dining in the Pearl District and the plethora of options the local food carts have to offer. In fact, on any given day, you can find fresh figs, massive homegrown zucchini (and a legendary recipe for zucchini lasagna if you are interested), meticulously crafted homemade goodies, or a box of renowned Portland donuts. Come on into the office and help yourself, just keep your hands off the organic peanut butter and jelly stash, that's off limits.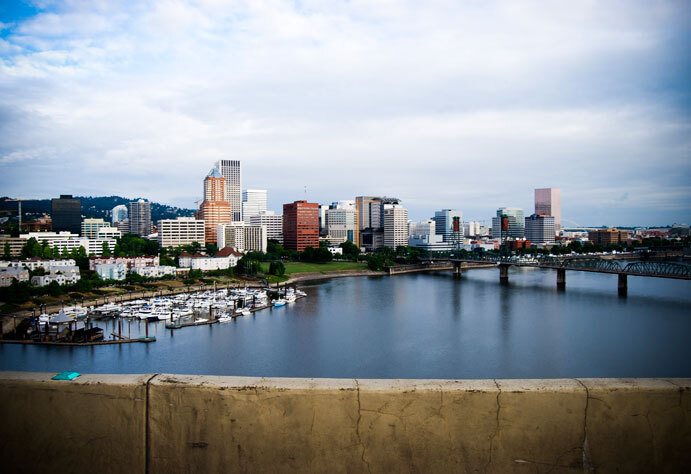 Quick Stats on Portland:
Location : 400 SW 6th Ave, Suite 605 – 'in the heart of downtown off of Pioneer Center."
Move-in Date: December 1, 2003
Number of Employees: 11

Fun Facts: Home of many dog lovers, DCI participates in the annual Doggie Dash, which raises money for local animal shelters.
Current/Completed Projects:
Ponzi-completed

Illahe – under construction

Vidon – in Design

John J. Hemmingson University Center-under construction

Harlow Hotel – in Design

Block 75 – in Design

Block 8L

- in Design




Sorter- under construction

AJ Masters House-under construction

Lighthouse-in design

Wachsmuth Building-under construction