We thought a Q&A post would be a great way to get to know Paul and learn about the current status of the building industry in "The Last Frontier."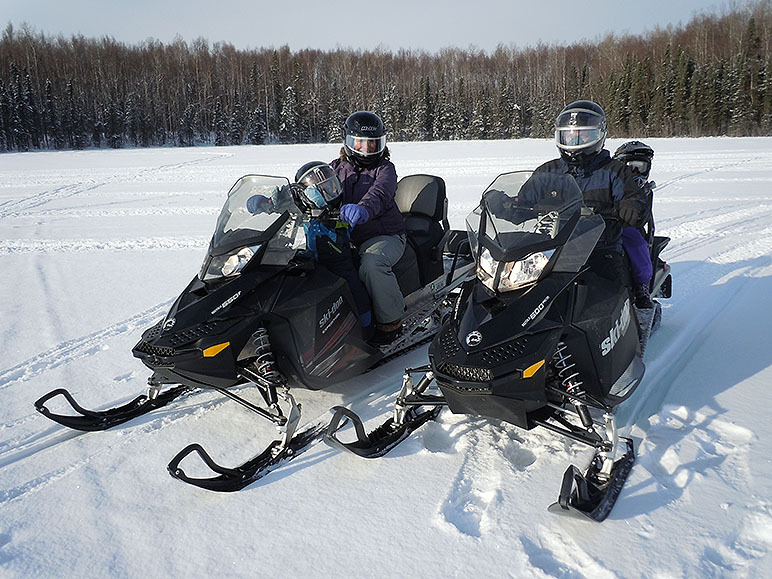 What was it like to grow up in Alaska?
It's an incredible place to grow up with so much outdoor stuff to do…hiking, fishing, boating in the summers. You can stay busy all winter long too by skiing, snow machining, and playing hockey.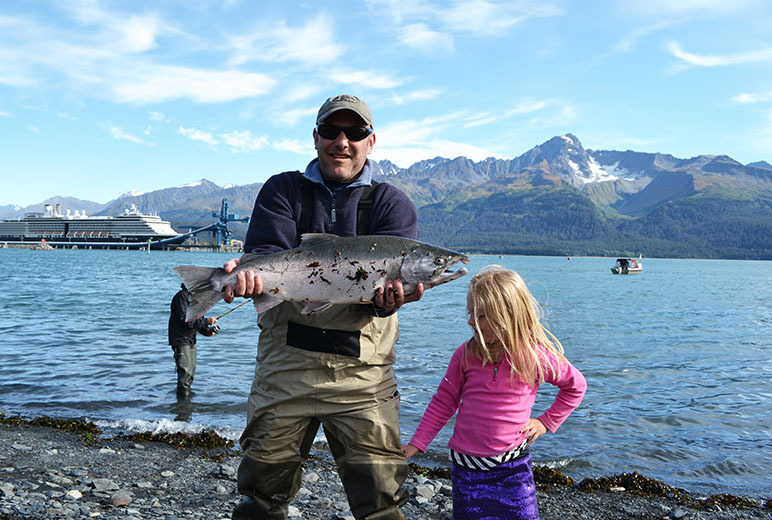 Tell me how you ended up in Washington state.
I left Alaska in 1992 after graduating high school. I went to Western Washington University for two years, and then transferred to Washington State University for their engineering program. My professor mentioned me to Roger Heeringa who contacted me about a possible job at the firm. So I started at DCI shortly after finishing graduate school at WSU.
What do you hope to accomplish in the Alaskan A/E/C industries in the next five years?
I hope to continue to grow the Anchorage office by continuing to provide excellent service for our existing Alaska clients and extending our client base. I envision a substantially bigger Anchorage office five years from now.
Is there a particular construction material Alaskan developers and property owners prefer in their buildings and why?
I would say wood is the material of choice for low-rise residential and hospitality type projects primarily due to the low cost, construction speed, and its inherent thermal qualities.
For taller buildings, structural steel is the most common construction material used. There isn't a lot of post-tensioned concrete construction in Anchorage compared to the Pacific Northwest. This is primarily due to the short construction schedule and the speed at which steel buildings can be erected.
Where do the building materials come from for Alaska construction projects?
Most of the building materials traditionally come from the Pacific Northwest. For most of the projects in remote locations in southwest and southeast Alaska, the materials are delivered directly to the coastal location on a barge from Seattle. They do not typically come from or through Anchorage. This adds to the construction schedule when compared to projects built in the Lower 48.
Paul and his kids wait for the trout to bite during an ice fishing trip.
As you mentioned earlier, Alaska has a very short construction season. Are developers, city officials, and jurisdictions more receptive to modular constructed buildings?
Yes, modular construction is popular in Alaska for a variety of reasons, including the construction schedule and the remote locations of many build sites. Modular construction has been used by the oil companies for a long time to build camp-style establishments for the crews. Recently, it is becoming more popular for more conventional types of buildings in less remote areas as well.
What sort of work is being done during the non-construction season?
The best time to get permits is during the early winter. As the construction season approaches in late winter and spring, the building departments get extremely busy.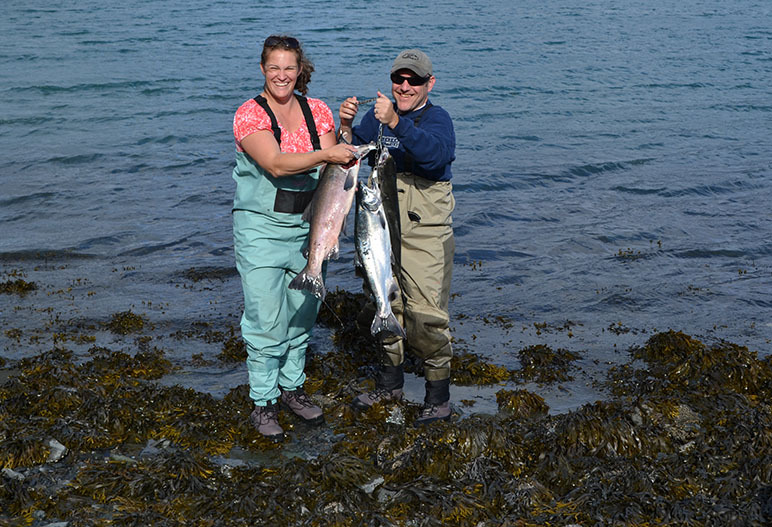 Paul and his wife Juleen catch a pair of silver salmon.
Alaska is recognized as the most seismically active area in the United States. Do property owners/developers stay away from constructing tall buildings in general?
I think the lack of many 20+ story tall buildings in Anchorage is based more on the fact that we are a moderate sized city and it doesn't necessarily make sense for developers from a cost perspective. We certainly have the ability to design very tall buildings safely in seismically active areas such as Anchorage.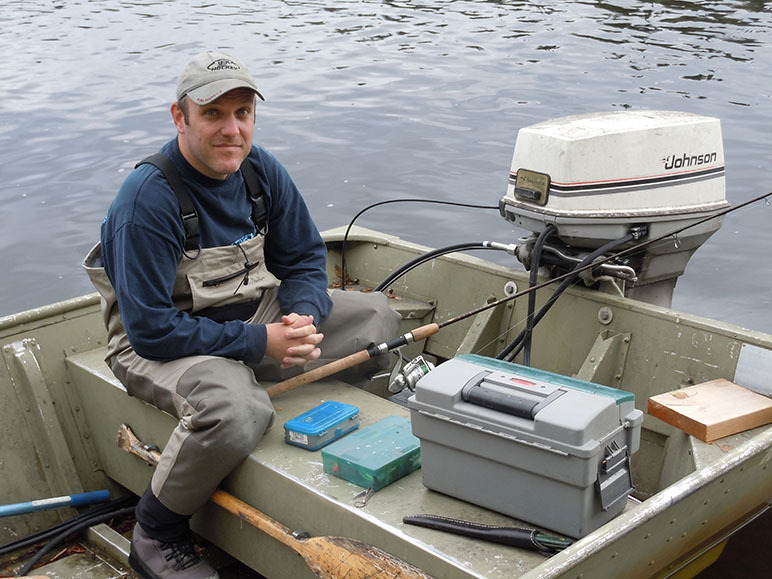 What past DCI projects really stand out for you?
The recently completed Los Angeles Marriott comes to mind. This was one of the last projects I managed prior to moving to Anchorage. It is a 24-story dual brand hotel in the LA Live area of downtown Los Angeles with the top 21 stories being guest rooms and the lower floors being a combination of retail, lobby, restaurant, and conference areas. Below that was one level of below-grade parking. We worked with the architect and owner during the schematic phase to coordinate a column and shear wall layout that kept the framing for tower levels very economical while still providing the functionality desired at the lower levels.
The largest project I managed was the W Hollywood and Residences / 1600 Vine Street Apartments project at the corner of Hollywood and Vine in Hollywood, California. This was a 2 million-sf mixed-use development that included a 12-story W-hotel, a 14-story condo, and three apartment buildings all built on top of a two to three-story underground parking structure. Webcor was the general contractor and HKS was the architect. There were two developers, Gatehouse Capital and Legacy Partners Residential. It was a very challenging and rewarding project to be involved in.
What projects are you currently working on?
Our office just recently completed the design of a 32,000-sf cold storage facility in Dutch Harbor. It was a design build project with BKR & Associates (contractor) and NVision Architecture.
We are currently working on a three-story, 8,700-sf custom home in Girdwood with Black + White Studio Architects and Willow Ridge Construction.
Also, we are gearing up to design a six-story hotel in mid-town Anchorage with Jensen Fey Architecture.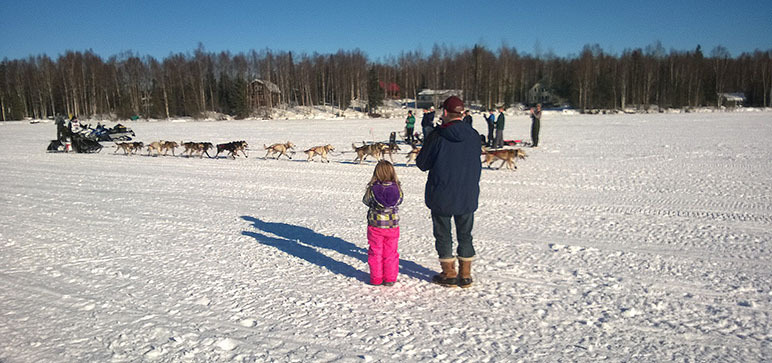 How do you see buildings evolving in the future?
Buildings are becoming more and more sustainable. From a structural perspective, this means the use of more recycled, renewable, and locally sourced building materials. Also, from the construction side, I think contractors will incorporate more offsite prefabrication of building parts into the build process.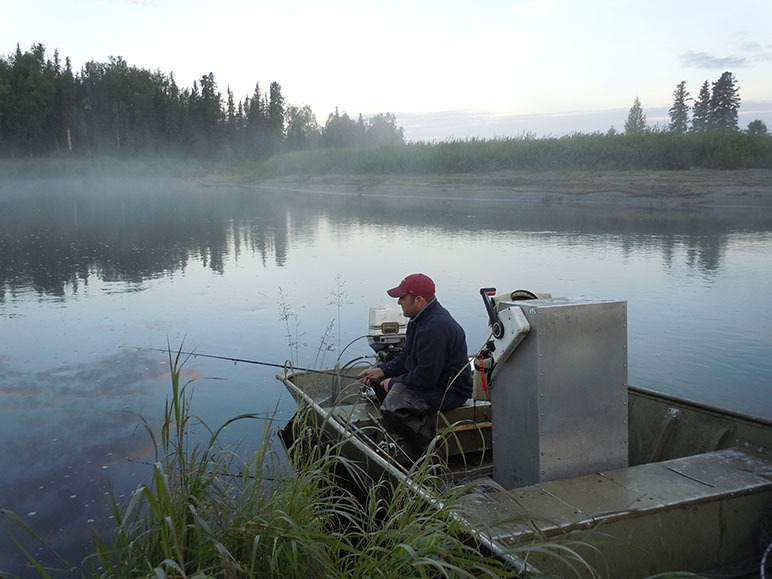 Extra! Extra!
Paul is a P.E. and S.E. in Alaska and Washington and is head of DCI Engineers' corporate concrete technical committee.