The "live/work" project's five two-story loft spaces are designed to be easily converted between commercial and residential use. Overton 19 also includes a corner retail space underneath two additional apartment units that rise to a third story.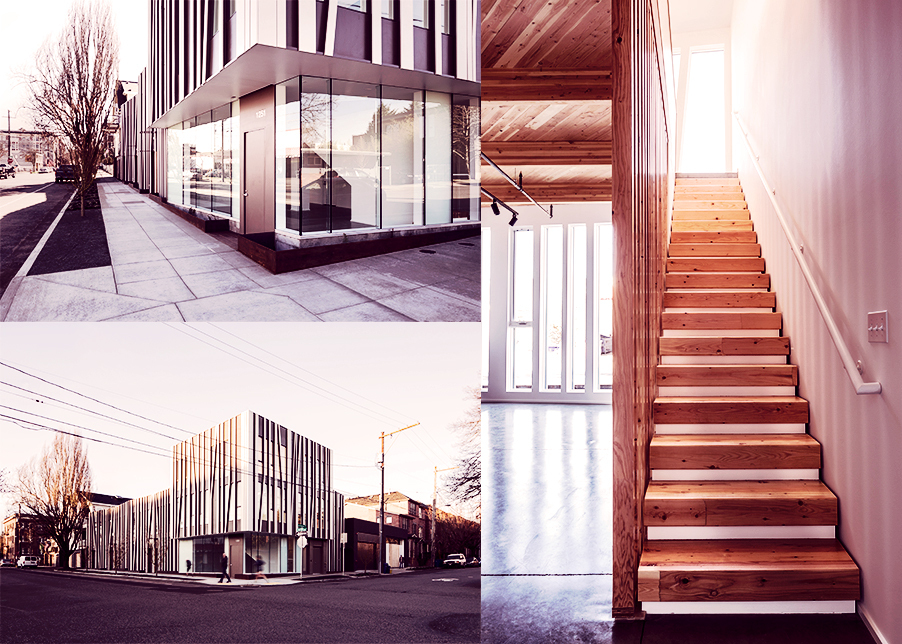 The project's architect, Portland-based Works Partnership Architecture, wanted a simple design that would accommodate the flexibility of the units' use. Designers envisioned timber and tongue-and-groove sheathing, exposed from above and below, creating the sort of warm, engaging atmosphere you'd find in the loft of a turn-of-the-century, timber-framed warehouse. The problem? Plywood, which is typically used as a diaphragm in modern light-framed buildings, lacked the necessary aesthetic appeal. Also, traditional T&G boards laid perpendicular to the support beams, like you see in older wood construction, wouldn't provide sufficient structural support without a much more complex framing system.
Undeterred, DCI was able to accommodate the architect's vision by laying the T&G sheathing diagonally, maximizing its shear capacity. Given that the finished wood sheathing serves as the main floor space on the second level, the project required detailed nailing patterns from the diagonal sheathing to the beams and shear walls. This meant thorough collaboration between engineers and architects to achieve the structural diaphragm capacities while staying true to the project's visual goals.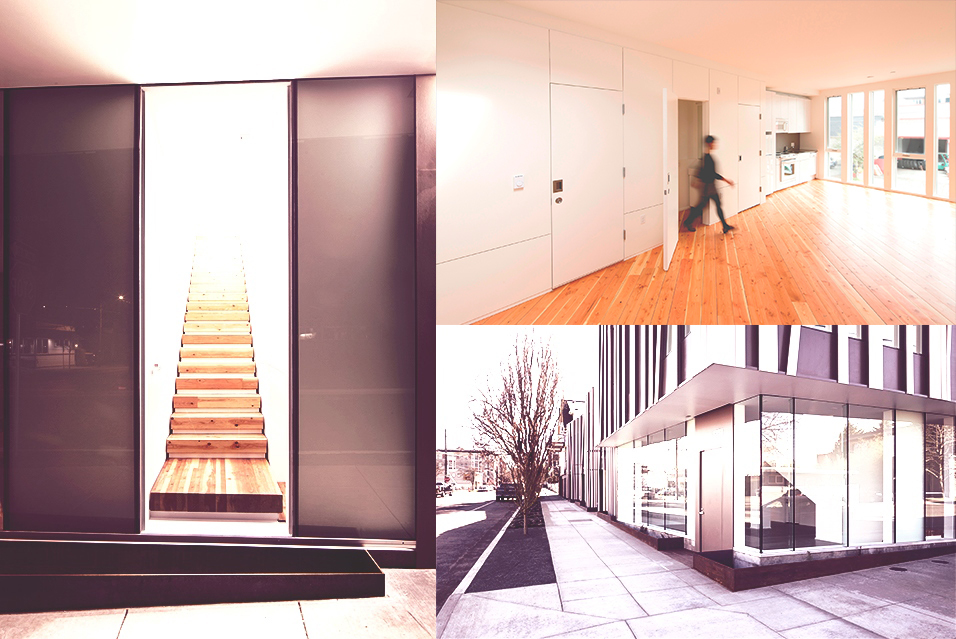 Worrying that conventional metal beam buckets would clash with the wood-centric ethos of the design, engineers had concealed kerf plates custom-made for the building's glulam beams. With the second-story floor serving a structural purpose, engineers also had to grapple with the prospect of sound from one unit bleeding into a neighboring unit. DCI addressed this by leaving a small gap between floorboards in one unit and the floorboards in the next.
While Overton 19 had its share of logistical hurdles, it was a great opportunity to apply cutting-edge wood design methods to a truly distinct project. DCI is proud to have contributed to a building that Portland Architecture Blog called "a bold arrival in a district where many architects might have focused on just fitting in."-Portland Architecture Blog