When I was an architectural engineering student at Cal Poly, I attended many of the scheduled Structural Engineers Association of California (SEAOC) student chapter lunches. It was a chance to listen to many different talks given by professionals. My favorite part was probably the free food (the traditional motivator for students). When I returned to my alma mater last month, the tables turned on me when I found myself speaking to students about DCI's new Cal Poly dormitory housing project – a complex of seven concrete buildings with residential, office, and community spaces totaling around 364,000-sf.

The overall purpose of this SEAOC chapter talk was to provide students with practical examples of the project's theoretical calculations. I know, this isn't ordinary table conversation, but these engineering students were actually attentive on the subject. Looking back at my school days, I always enjoyed seeing what I created on paper turn into a physical space. It is surprisingly hard to truly visualize the scale of a large 24"Ø column or a thin 7 ½" thick post tension (PT) concrete slab. So I shared slideshow examples of general construction to give them an idea of how their perspective can change when they are out in the field, and how a structural solution can present cost efficiencies.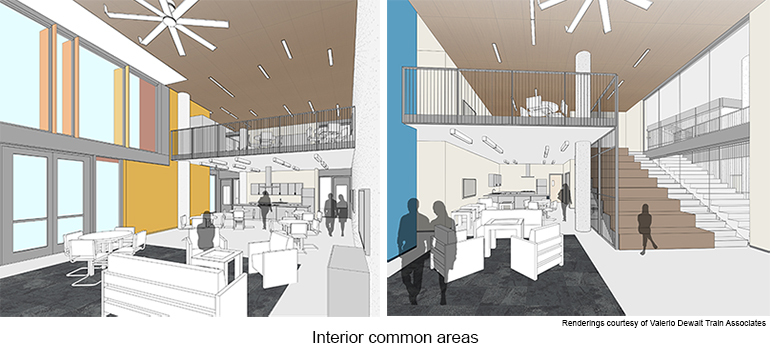 DCI won the coveted engineer of record role for the design-build project in conjunction with architectural designers Valerio Dewalt Train Associates (VDTA), the general contractor (Webcor Builders), and additional sub-consultants. At the start of the project, Cal Poly State University asked the entire project team to push the envelope of what was expected from us as designers and builders. We were encouraged to get creative, especially when it came to affecting the bottom line.
The framing systems were originally planned as cold-formed steel (CFS), also known as light-gauge steel. I've designed systems for many low-rise buildings constructed out of concrete, which can sometimes be more expensive than their cold-formed steel low-rise counterparts (depending on various construction and building factors). Considering the amount of rebar, customized formwork, and cost of installation (labor), the expenses can add up. For this project, however, our team came up with an efficient design that made concrete structural prices comparable to CFS. In this stage, I saw the advantage of being part of a multi-discipline project team. The general contractor has an in-house concrete team that can advise work process efficiencies and competitive pricing. For the structural systems, the engineering team designed a regular column layout and thin PT slabs to introduce budget-friendly solutions. By decreasing the thickness of our PT slabs, cost savings were gained by installing smaller columns, thinner shear walls, and shallower foundations. Not only did the design changes create material savings on the project, the client saved on labor costs since there was less steel to install and fewer pieces of formwork to build.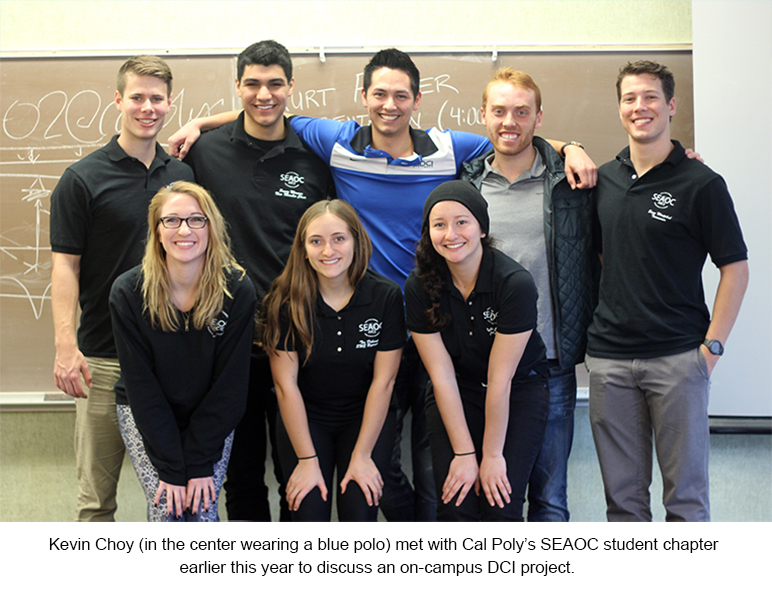 The students learned a multi-discipline team can deliver an affordable, barebones structural system that satisfies the client, yet also produce a quality building constructed for longevity that exceeds the campus needs and demands. When construction begins this spring for the Cal Poly Student Housing, the students will have a closer look at how industry teamwork delivers campus buildings – extra knowledge they can take with them when they evolve into working professionals.