Keeping up with technological innovations in the A/E/C industry is vital to DCI Engineers' mission to bring Service, Innovation and Value to every one of its projects. In October, Co-president Roger Heeringa and Technical Director Tom Xia attended the annual conference of the Council on Tall Buildings and Urban Habitat in New York to hear from industry leaders about what's new when it comes to building high. It was also a good reminder that DCI remains on the cutting edge of many of the newest technologies, incorporating structural innovations in many of our designs.
Towers are getting skinnier
In New York, high-rise tower designers are pushing the envelope on aspect ratio, the measurement of a building's height compared to its width. With some of the highest land prices anywhere in the world, New York builders don't always have the luxury of being able to build on a large parcel of land. But with the sale price for condominiums so high ($2,600/sf on average, with penthouse suites going for upwards of $10,000/sf), developers want to go as high as possible. While typical aspect ratios are between 5:1 and 10:1, several recent projects in New York have been near 15:1. At least one proposed tower, 111 West 57th Street, would be more than 24:1, breaking the world record.
Engineers are increasingly utilizing tuned mass dampers to offset force from wind loads in large towers. Dampers provide a countervailing force, pulling the building in the opposite direction and reducing acceleration as the tower reacts to the wind. This becomes increasingly important the higher the building gets from its structural base. The top floors of a 1,000-foot tower could move half a foot during a 50-mph wind and as much as two feet during a 100-mph wind. Swaying blocks of steel may not be at the top of real estate agents' pitches, but they're vitally important to the livability of high-rise condos and the comfort of their owners.
On a blustery New York evening, Tom saw one of these mass dampers in action at 432 Park Avenue, a recently completed 88-story, 1,396-foot tower:
Killing two birds with one stone
When faced with the need to build higher, a structural engineer's initial impulse may be to simply go bigger – a thicker core, bigger beams and columns. But the small parcel size of ultra-skinny towers means that rentable floor space is at a premium, especially in a white-hot real estate markets like New York, Seattle and Austin. Simply building more structure isn't an option.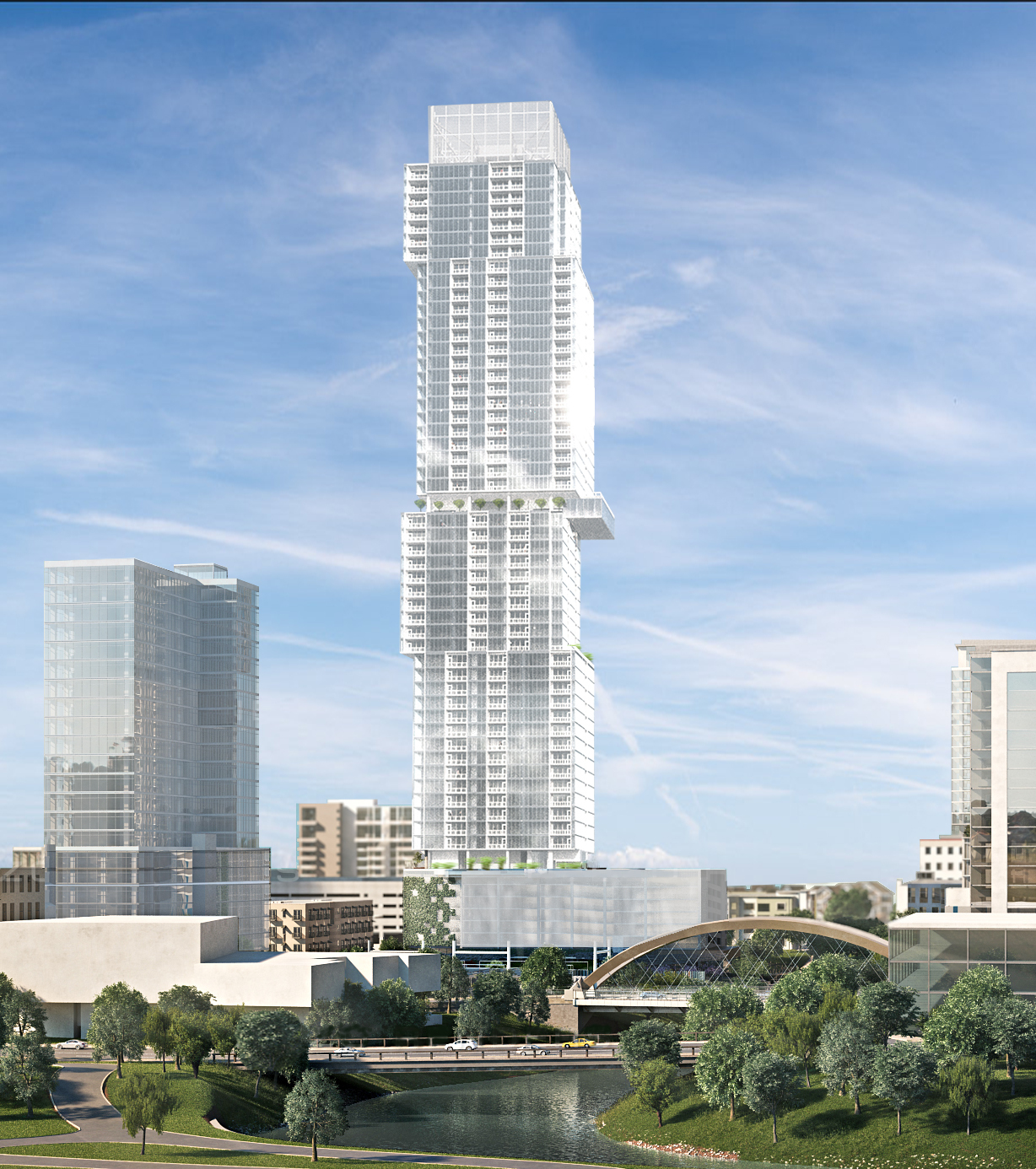 From the outset of conceptual design, DCI Engineers is always looking to identify ways that existing parts of a structure can serve two purposes. That foresight led to significant efficiencies in the design of The Independent, a 675-foot tower in downtown Austin. An existing fire suppression tank will act as a tuned viscous damper for the tower. Essentially similar to the swaying block of steel in 432 Park Avenue, the oscillating force of the water offsets lateral wind loads, slowing accelerations and drastically cutting the impact to occupants. A large rooftop mechanical wind screen also serves double-duty. The screen's steel bracing is offset from the roof, serving as an outrigger that enables cantilevered floor plates below – a key architectural goal for the project. The water tank and the wind screen bracing would have been included in the project no matter the design, but DCI was able to give them structural purpose, saving money and space.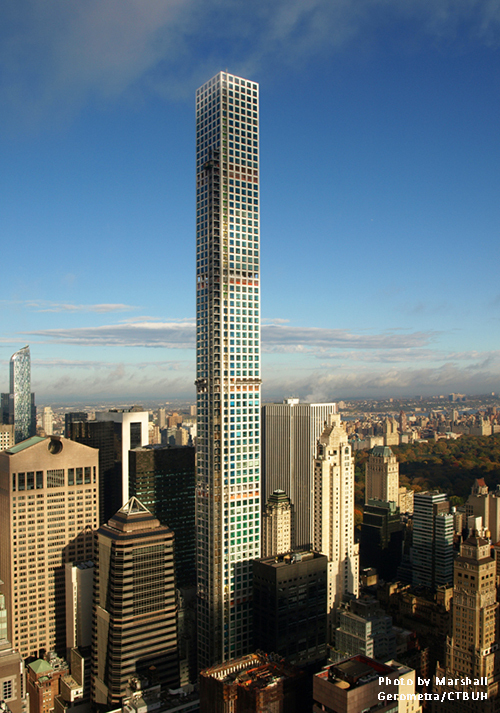 As architects and developers push the envelope for high-rise development, innovative and efficient structural engineering will need to keep pace. The CTBUH conference was a reminder that DCI is on the cutting edge of high-rise design, and unafraid to try a new technology if it makes for a more efficient and functional design.