We are introducing a new series of blog posts called "Unsung Heroes" to highlight the different departments at DCI Engineers. In this post, get to know our Drafting (CAD) Department headed by Associate Principal Mark Seiser, who has been with the firm since 1996. Each office location has a CAD Manager who reports to Mark for company-wide process decisions and together they manage the production schedules. At last count, he tallied 42 CAD Designers at the firm transforming engineering calculations into drawings, documents, and 3D models. The Drafting Department's purpose can be boiled down to three major contributions.
1. Maintaining a Consistent Drawing Look. Never underestimate the value of consistent corporate drawing format. Clients and contractors have expressed to Mark how recognizing DCI's drawing layout contributed to their customer satisfaction and influenced their decision to work with the firm again on future projects. Drafting support from every office collectively operate as one team and use the same content and programming to generate drawings. The age of cloud computing and cross-site configuration management networks have introduced new drawing production efficiencies and quality control.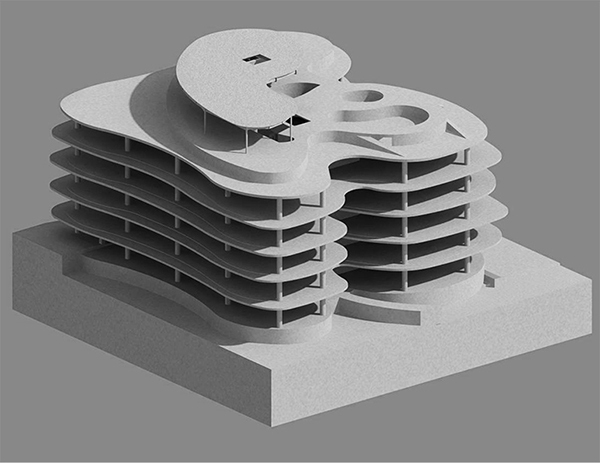 DCI primarily uses REVIT and AutoCAD to generate drawings and applies many programming capabilities to streamline end results, particularly with 3D modelling. The department's eventual goal is to harness Revit for all projects. The drafting content and programing such as families, blocks, menus, and so on are stored in a central location and replicated to all servers company-wide. If there is a change to any content or programing, the entire drafting team is notified and/or have access to the same files. Other timesavers that they continue to look at include transferring engineering output values from spreadsheets into Revit. In some instances, the drafting team is able to update multitudes of drawings without the painstaking ordeal of modifying individual drawing files (the only method to update or modify drawings in AutoCAD).
2. Offering Design Support Office-Wide. The Drafting Management group and Senior CAD Designers groom drafting talent with a knack for envisioning built space so they become more invested in the building projects. As a CAD Designer develops experience with building construction, he or she will be able to look at a set of plans and visualize the details by second nature. Drafters become true designers when they can visualize what they are building digitally and are involved with building solutions during the course of a project. CAD Designers are also in charge of project documentation. A great set of drawing leads to a more informative and complete project experience for engineers, contractors, and clients - particularly when projects call for Building Information Modeling (BIM).
With a strong group of AutoCAD and Revit experts, the CAD Managers can confidently assign the right people to cover workloads for their immediate team and those of other offices. Most importantly, the CAD Designers know they can rely on their colleagues for software advice and help with projects.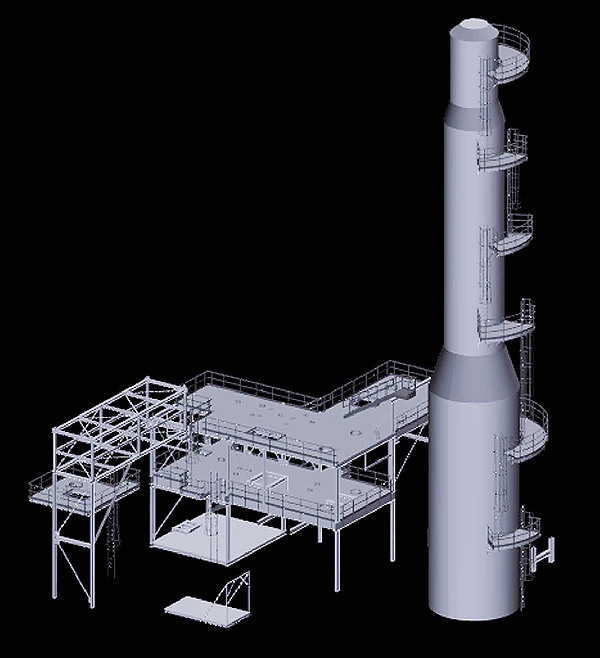 3. Coordinating a More Complete Package for the Customer. DCI's CAD Designers learn how to apply new Revit features as they become available in software updates. To name a few instances, Revit has a database where data can be extracted to Excel spreadsheets (in some cases export or import data from various structural analysis software); improve visualization with 3D views; improve project team collaboration between the architect, client, contractor and the MEP team. This means clients and contractors can depend on a more coordinated set of project BIM files and drawings to perform their work.
CAD designers make engineering calculations tangible and visual when there are ambiguous goals set for projects. When a CAD expert collaborates with engineers, clients, and contractors, an alliance forms as well as an exchange of holistic design information. The results are first rate CAD documents which can determine how successful your project implementation can be.