The half-day workshop took place in two sessions at DCI and NAC Architecture offices. DCI's presentation covered a general overview about the engineering industry and what qualities make a good engineer.
The staff mentioned must-have engineering skills include proficiency in math and physics, strong problem solving ability, computer literacy, technical writing know-how, and the ability to comprehend technical journals and building code references. DCI presenters also mentioned other skills advantageous in the profession, such as having a strong work ethic; being an adept communicator; and being organized. A good engineer/designer would also be able to work well in teams and independently; be a self-starter; self-manage his/her work and develop efficient work progressions; and be creative in visualizing completed projects.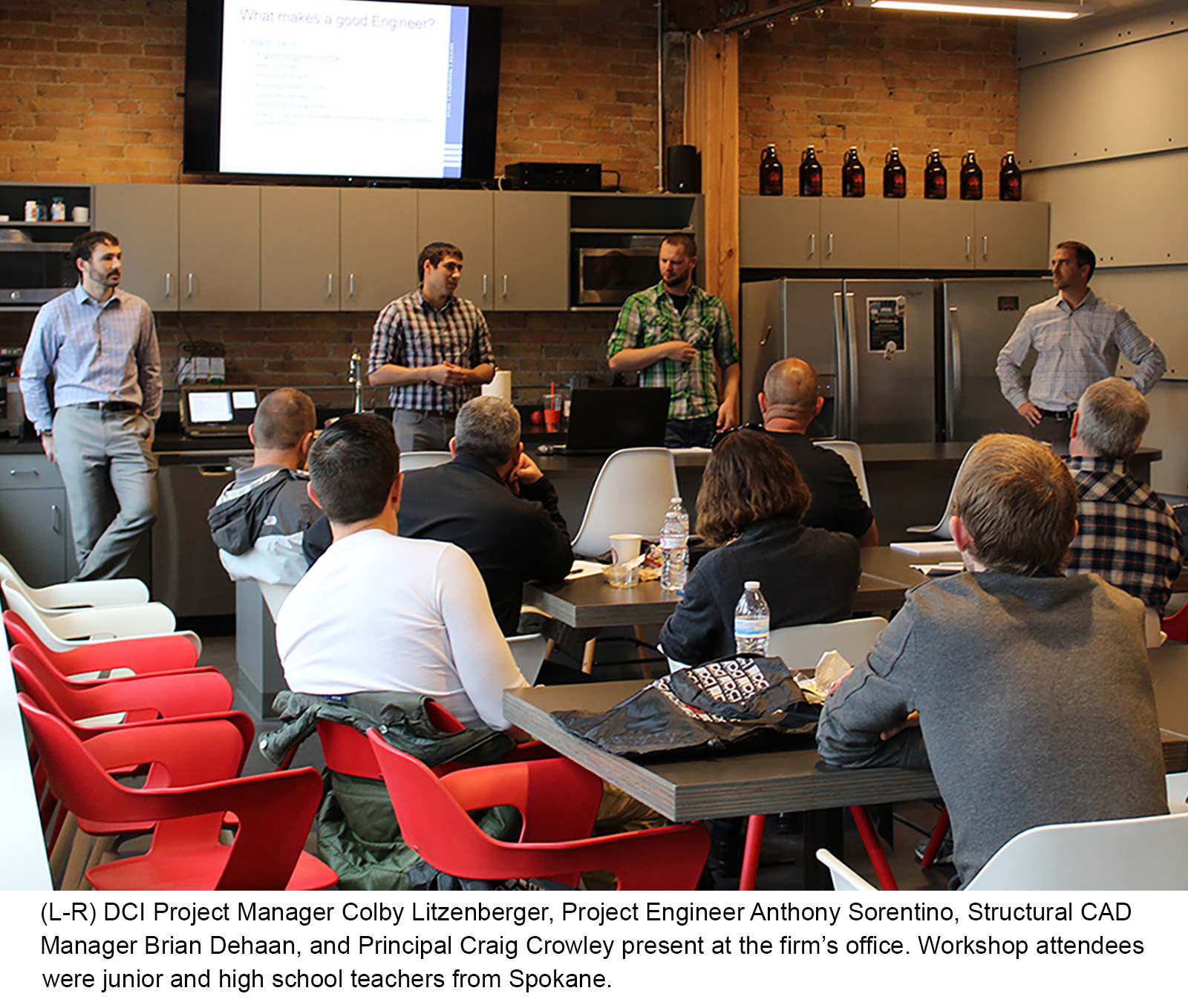 Principal Craig Crowley and other DCI staff members spoke about the engineering team's recent work with the downtown Macy's building on Main Street. The project was used to demonstrate some of the skills necessary for making the project a success. Project challenges were discussed from all perspectives including civil engineering, structural engineering, and BIM Design.
The architectural portion of the workshop was held at NAC Architecture's office. They showed a case study about the process of designing Spokane's Ferris High School, listing the many agencies, companies, and individuals it took to design and build the 11-year project. A section was also presented on the current and future technology used in architectural design.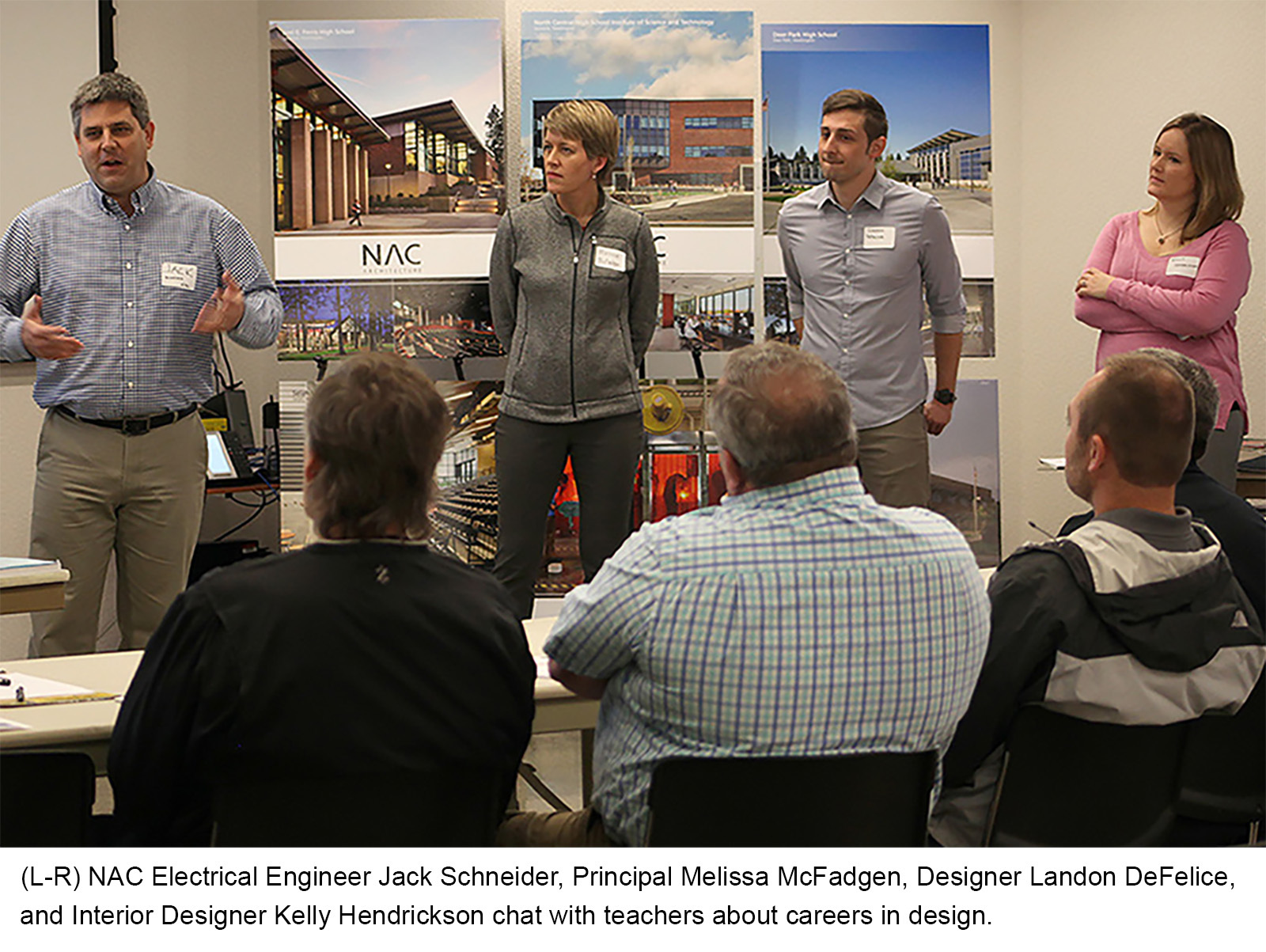 The presentation culminated with a detailed explanation of the path through education, examination, licensure, and certification for architects, engineers, and interior designers. The group also provided online resources that teachers can use to help guide students aspiring to these careers.
Workshop attendees also learned there is significant demand for architects and engineers in the U.S., and there are many opportunities for successful and satisfying careers for their students.