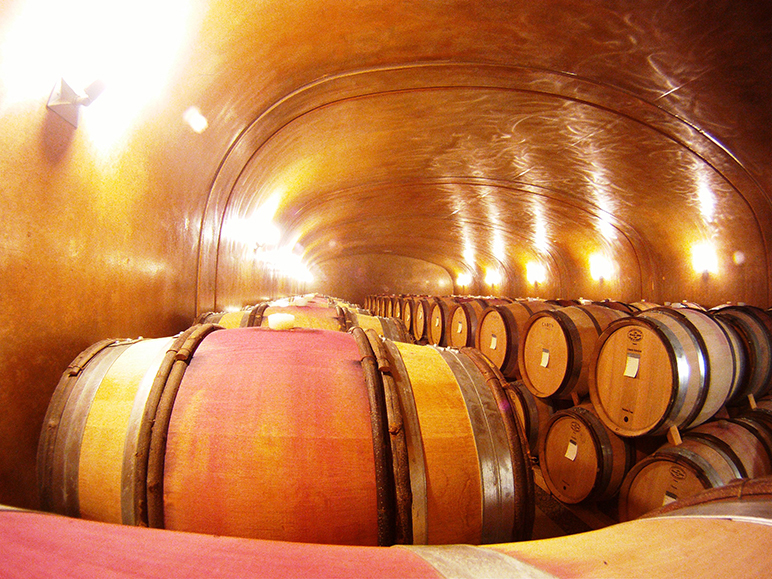 *photo provided by Rollston Frangopoulos.
DCI Engineers has played a vital role in the winery industry in the Pacific Northwest, having designed more than a dozen wineries over the last 15 years. Wade Younie, a principal in the Portland office who specializes in designing wineries, said creating a climate-controlled facility starts during structural design. Many wineries are designed with significant below-grade space, to take advantage of the natural insulation provided by the earth. Regardless of the temperature above, underground basements generally stay between 55 to 57 degrees Fahrenheit, which just so happens to be the ideal temperature for storing wine.
"A lot of times we look at how we can use the terrain of a site to benefit the facility," Younie said. "If it is a sloped site, can we use that to our advantage by embedding the facility into the hillside?"
Aside from building underground, there are other structural tricks to creating a building with an easily controllable temperature. DCI has designed several wineries with tilt-up panels made of thicker-than-normal concrete with insulation that is installed when the concrete is poured. Many facilities are designed to allow the winery to utilize gravity in the wine-making process, with an above-ground area where grapes are crushed after harvest connected by tubes to the fermentation equipment below.
Here's a few examples of wineries that DCI's had a hand in bringing to fruition: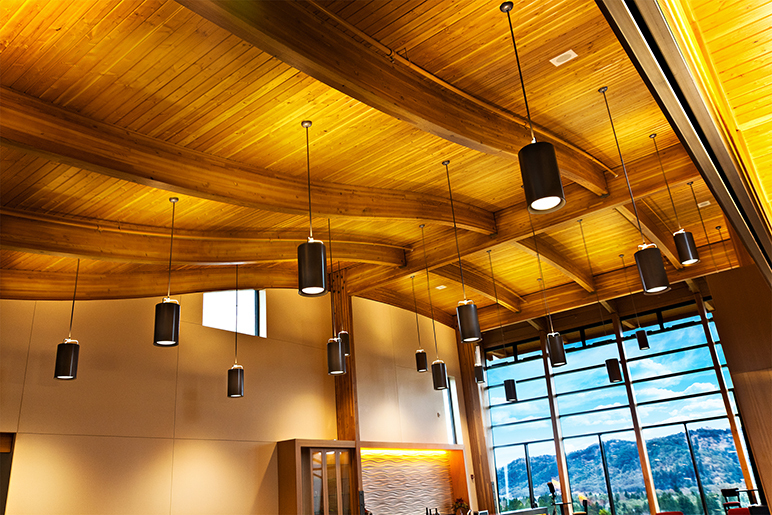 Umpqua Community College Danny Lang Learning Center – As ground zero for Southern Oregon University's enology and viticulture program, this 21,900-sf facility serves as both a winery and an educational facility. The upper level is used primarily for education, administration, and hospitality functions, while the lower level is used for wine production and storage. Wines are fermented and stored in the concrete-framed lower level, while the upper floor is wood-framed with a heavy curved timber roof system. ARCHITECT: Fletcher Farr Ayotte Architecture | CONTRACTOR: R.E. Noah and Co.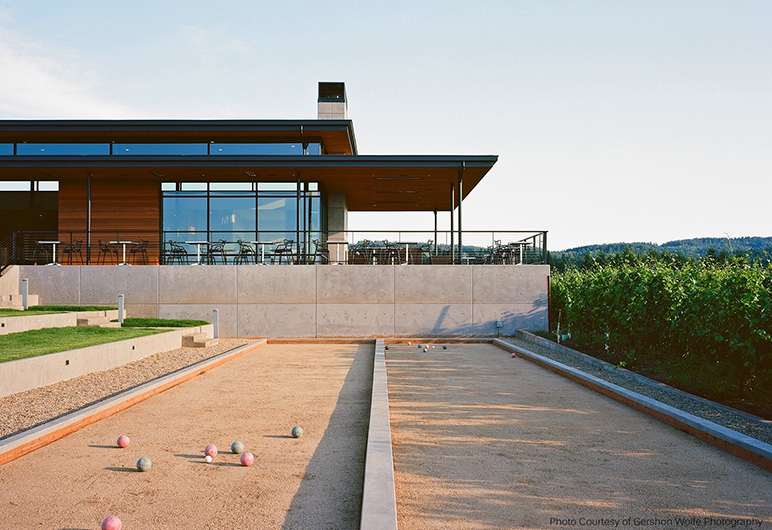 Ponzi Winery – This 26,000-sf winery in Beaverton, Oregon is as architecturally elegant as it is functional. The custom-manufactured steel framing cascades gracefully down the Mt. Home hillside and the roof structure cantilevers over clear story window system, optimizing the aesthetics of the tasting room. A precast post-and-beam system frames the 3,700-sf underground barrel room. ARCHITECT: Laurence Ferar & Associates Architects | CONTRACTOR: Mount Home Ventures
Shea Winery – This 8,500-sf winery in Dundee, Oregon features tilt-up concrete panels that naturally regulate the interior temperature, along with a visually striking heavy timber truss roof system. The fermentation building also features a popped-up clearstory and lower shed roofs wrapping around the east and north sides of the main building. ARCHITECT: Waterleaf Architecture | CONTRACTOR: Vandervert Construction