I didn't know it at the time, but the story introduced me to the day-to-day work of a structural engineer: marketing for new products, meeting difficult schedules, improvising solutions, technological advancement and obsolescence, building for the benefit of a community, and working for time-pressed clients. To someone in the A/E/C industry, this story emphasizes the importance of knowing the entire build process, and how to adjust to challenges that come up along the way. Successful structural engineers know not only the science and application of the discipline, but also the entire construction process – how to partner with contractors, architects, developers and what the benchmarks for success will be for any given project.
There are five key points the engineer considers with a client before designing a building's primary core and frame.
1. Economy. To help a client recognize the cost of a project, we pose questions to spark necessary discussions. Are we pursuing an over-designed, complicated framing system when a simple, less expensive solution will meet functional requirements and can be just as reliable? Is your building renovation worth pursuing cost-wise? Will building a floor plate to minimal loading standards cost more later if it hasn't yet been determined if more demanding uses of the space might become necessary in the future? And would we as engineers decide to put in additional reinforcement or go to bigger structural members beyond code minimums if it was our building and we had to be paying the additional costs? The answers to these questions matter when it comes to staying within budget.
2. Functionality. Good structural engineers try to look beyond minimum code solutions for building designs. The design team must understand how the building will be used and how the behavior of the structure might impact uses that will occur there. Floor vibration evaluation might be necessary for designing the floor of an operating room or lab. For clients building in seismic active locations, we might advise clients to install state-of-the-art lateral systems (for resistance) that will perform better and promote not only life safety but also allow the building to function after a major earthquake. For clients building structures in areas where there are seasonal hurricanes and tornadoes, we might advise designing for higher wind loads that meet code requirements by using robust components and connections.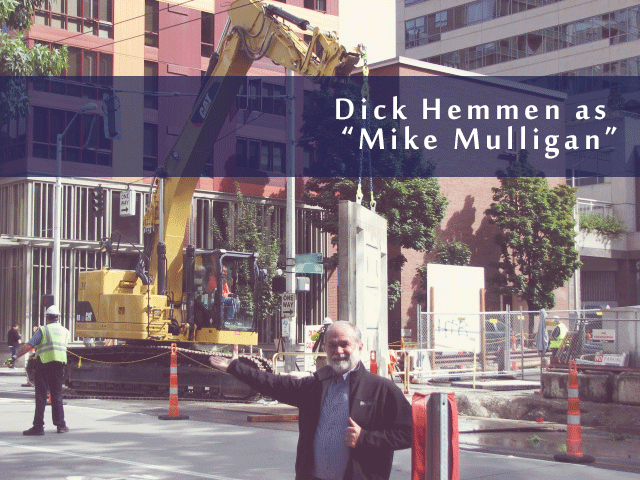 3. Community. It's easy to lose sight of the bigger picture of structural engineering – systems which we're building for people for their comfort and safety. The goal for structural engineers is always to design a building with "good bones" that will protect occupants and others from injury. We use scientific knowledge, predictive calculations and the experience gained by engineers over centuries to produce a building that will behave predictably and not fail under both normal day-to-day use and under extraordinary events, such as storms or earthquakes. We follow improvements in science such as gaining a better understanding of seismic faults; learning from mistakes revealed in natural disasters like hurricanes; and working with scientists, contractors and many other professionals to develop new methods that will hopefully preclude problems in future events. The latest structural safety advancements or ideas are always worth investigating.
4. Building to an architect's vision. We work with architects to determine what kind of structure will work best to realize their architectural vision. Although the structure might become a major part of the building's visual aesthetic, often the structural systems become an afterthought when covered by architectural finishes. In either case, it usually takes a pair of expert eyes to appreciate a good design of unobstructed interior spaces, effective aesthetic structure, efficient use of building space and the value of minimal building limitations. A skilled observer can spot well-engineered design built for safety, solid support and longevity. A good architect understands how to integrate structure into their design; a good structural engineer understands how to minimize limitations the structure will impose on the architect's vision and how to best integrate the structure into the building.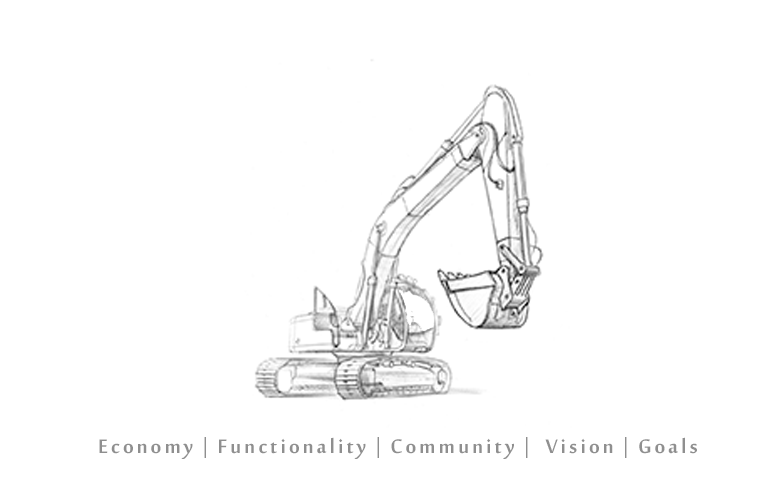 5. Client Goals and Needs. A well-conceived and designed structure can help actualize comfortable residential spaces, appealing mixed-use developments, sustainable business and commercial developments and public spaces that inspire communication and gatherings. We can help achieve these ideals by finding structural systems that efficiently realize useable and enjoyable built spaces, while being economical and freeing up construction costs for other building improvements that are often the most noticed. We can and should contribute to building improved environments to enjoy now and for future generations to enjoy in the future.
If you haven't read about Mike Mulligan and his steam shovel, I recommend you find a copy of it and a child to read it to. I hope you will see how engineers and all those who work providing safe, functional and efficient buildings can learn from their work in Popperville. It pays to dream big and work hard, just like Mike and Mary Anne.