Do you have a business or network connection in Seattle? If you don't, you should. Seattle is home to big name corporations such as Microsoft, Amazon, Starbucks, Alaska Airlines, and several Boeing manufacturing facilities who are fluent in the language of global commerce. The Emerald City draws competitive talent and hardworking professionals ready to become national and international heavy hitters. In the local A/E/C industry, DCI Seattle is a firm pursuing the same significant opportunities. Besides collaborating on engineering projects, the firm comes together for special events, community causes, professional and industry roundtables, and any reason to celebrate as a group.
There are year-round opportunities to get to know us, especially at events where local A/E/C professionals mingle. We kick-off the year with our open house event, "Jazz in January," to reconnect with clients, contractors, and prospects. We host an increasingly popular summer golf tournament to raise money for Childhaven. The firm actively recruits student interns keen on real-world experiences at our downtown office (read below "Building Stats" section). Seattle-based principals often attend industry conventions or hold advisory positions (NEES, CTBUH, SEA, Construction Codes Advisory Board); participate in discussion panels (Wood Products Council); and contribute expertise or volunteer their time at engineering associations (NCSEA, AISC, SEFW).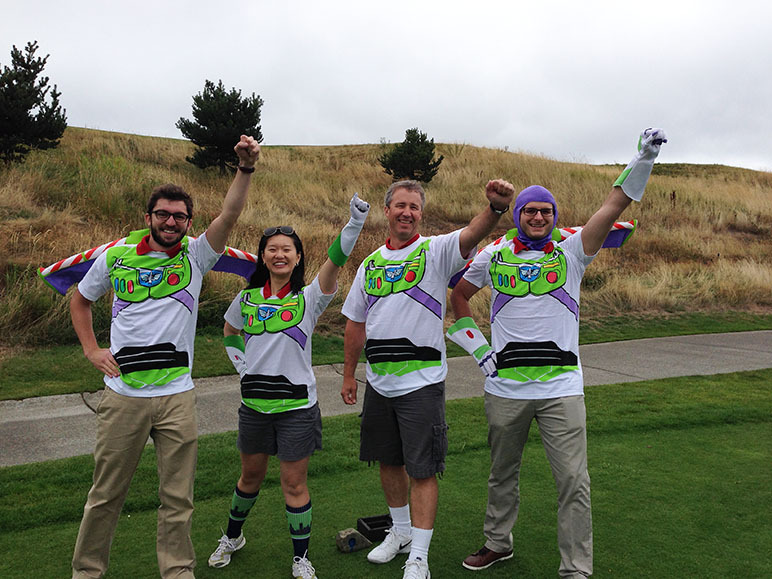 Make no assumptions. Work/life balance is greatly valued here. Life events are worth celebrating: birthdays, work anniversaries, attaining a P.E. license, the start of a marriage, or life with a new baby. For those who didn't bring lunch, our engineers and support staff head to various food trucks, the nearby Whole Foods, La Lot (Vietnamese restaurant), or other tempting downtown eateries. If it's football season, you'll see employees sporting their favorite team jersey, especially to support the Seahawks on "Blue Fridays." At the office, holiday occasions become a good reason to decorate the hallways and participate in creative competitions. If there isn't a holiday, we're known for declaring our own momentous occasions: Chili Cookoff Day, UW vs WSU rivalry Fridays, and beginner level origami lunch-and-learn days.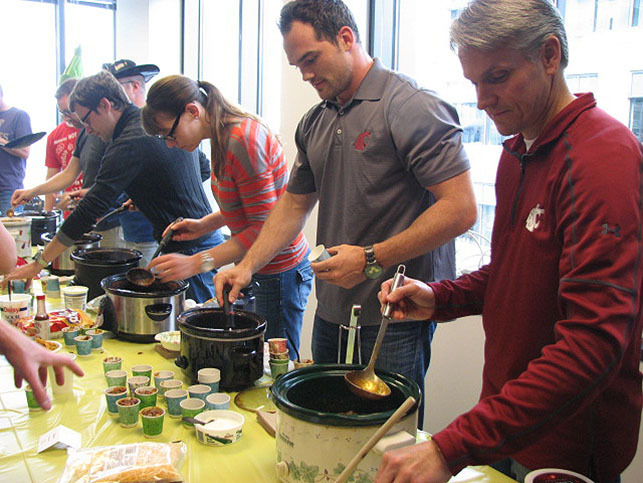 If you can easily identify with these interests, you can easily identify with us. The delicate balance between work and life keeps us motivated to design structural innovations - and enjoy the down time after a job well done.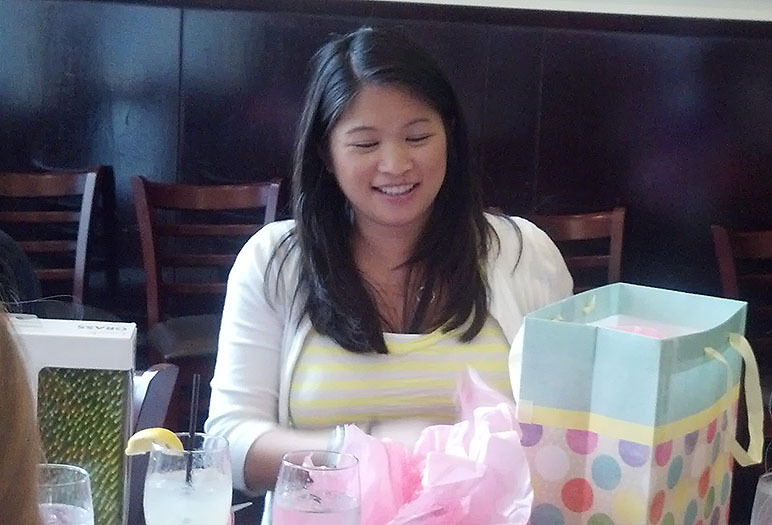 The 818 Stewart Advantage: The firm originated on the Eastside in 1988 by founders Mark D'Amato and Guy Conversano. After moving the office to several locations during the '90s and '00s, DCI Engineers took residence in downtown Seattle for the first time in 2010. It was an opportune year to snap up prime office space in a building which was constructed with our own structural system designs. Now we are more centrally located for our clients and contractors. For first time visitors, we can present our walk-in "showroom" exemplifying the quality of our work with the built environment.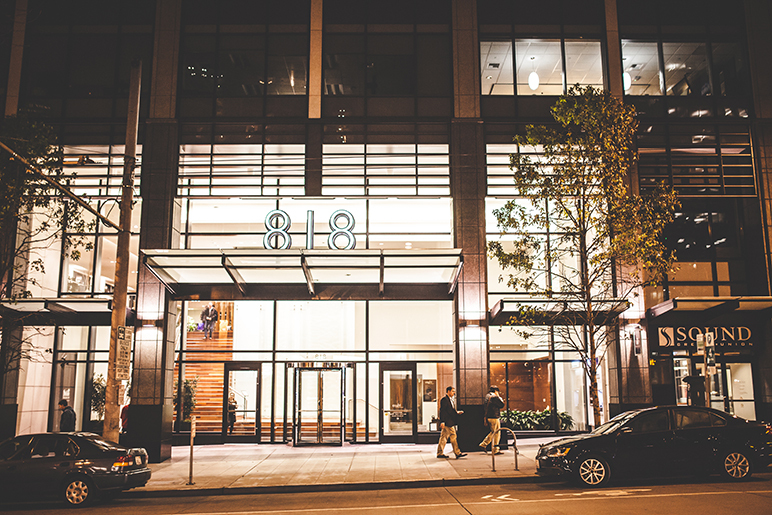 Building stats:
• The 818 Stewart Street building (a total of 240,000-sf) is a 14-story office building with five-levels of below-grade parking.
• The building's concrete core serves as the lateral system. The building also has concrete framing systems.
• The structural thickness of the building is 16 inches. This intentional design with less structural thickness led to reduced construction and material costs when producing the building's skin.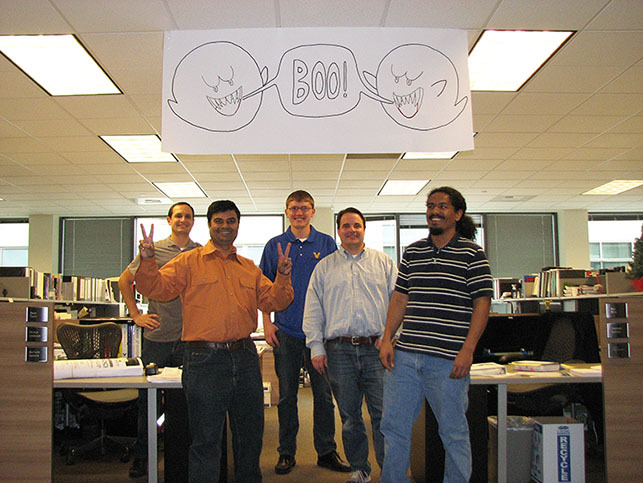 Notable projects:
• The Bullitt Center – An energy-efficient, performance-based commercial building designed and built to last an estimated 250 years. The LEED Platinum certified building is 50,000-sf and its structure consists of steel and wood.
• 1918 Eighth Office Tower – A 36-story LEED Silver certified office tower with seven levels of below-grade parking. Built according to performance based design techniques, the concrete and steel structured high-rise has a total of 870,000-sf of space.
• The Bravern – A luxury retail destination in Bellevue, Washington that also has two office towers and two residential towers. The total site takes up four and half acres in downtown Bellevue.
• Swedish Issaquah Hospital – A state-of-the-art medical facility located in Issaquah, Washington that was the most energy-efficient in the nation at the time of its grand opening. DCI designed the core and shell grid system for this new building project set on a 600,000-sf campus.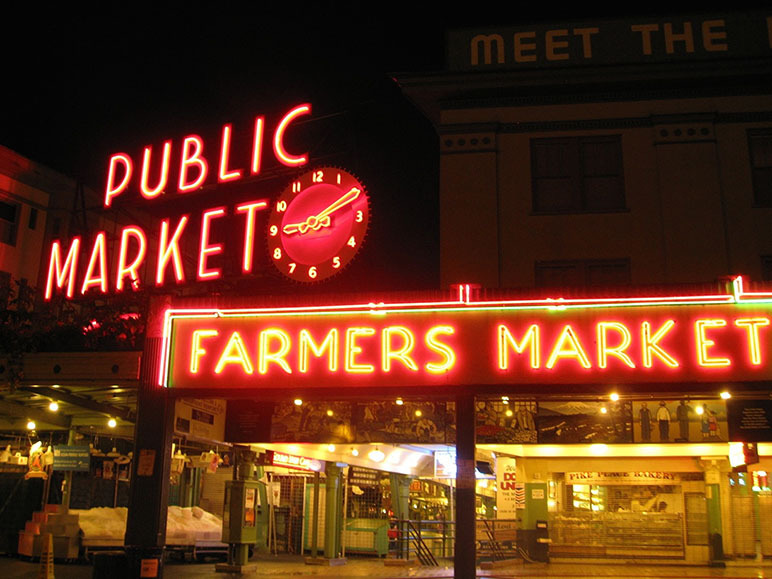 Fun facts about Seattle:
• Downtown Seattle was rebuilt after the Great Fire of 1889.
• Pike Place Market features the longest, continuously running farmer's market in the United States.
• The Seattle Public Library system has the highest percentage of library cardholders per capita in the country.
• The Washington State Ferry System is the largest of its kind in the country and the third largest in the world.