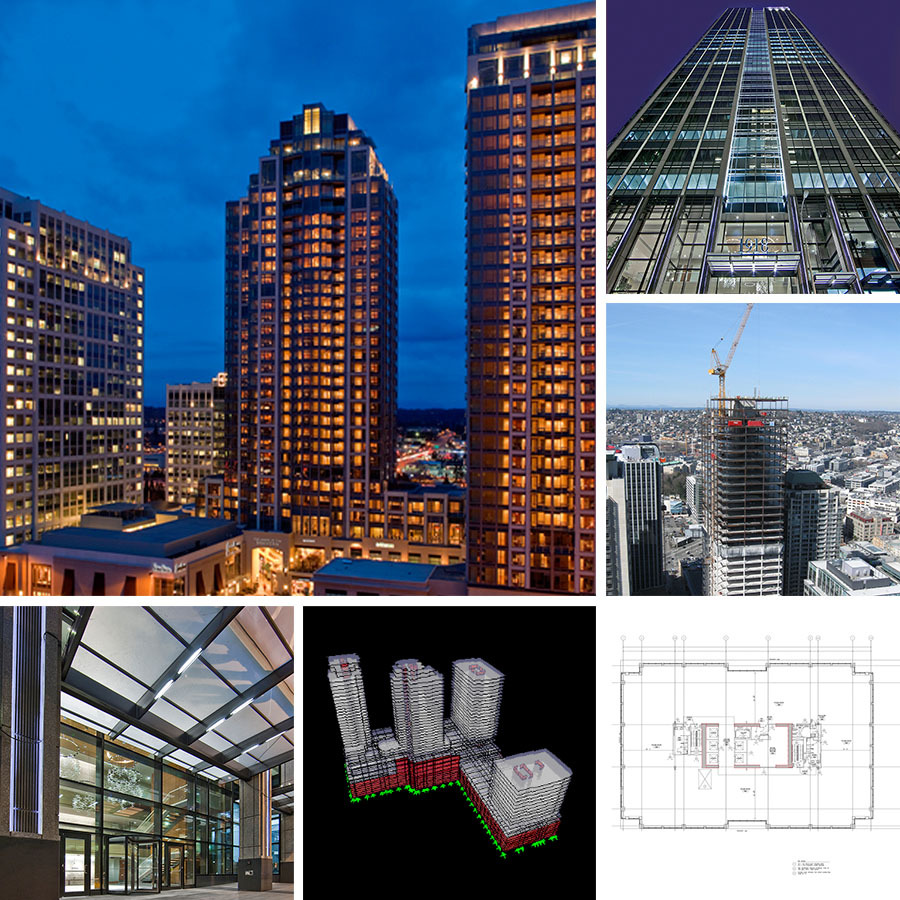 A growing number in the A/E/C community are convinced PBD will be the industry's future mode of building as more developers, contractors, and governing municipalities want building designs to be more flexible in achieving different performance goals. PBD is on the verge of industry-wide practice now because there is more knowledge on how to accomplish PBD concepts and analyze building performance with advanced computer modelling, says Director of Seismic Design Tom Xia.
"PBD is just something new and it's gaining traction," says Xia who serves on the American Concrete Institute's seismic and wind PBD technical committees. "Engineers should be learning that because in the next decade or two, PBD will become the norm."
Successfully integrating PBD into a building design requires the entire, multidiscipline team (developer, general contractor, architect, and engineers) to be involved in the early conceptual phase of the project. Early implementation helps the team make well-informed decisions. Otherwise, adding PBD concepts later would be impossible to do without costly adjustments or wasteful rework. For example, if a building's exterior glaze quality does not properly mitigate as much heat as expected, then the selected cooling system may be ill-equipped to efficiently perform at higher loads. With early PBD assessment and involvement, a more appropriate HVAC system could have been chosen.
DCI Engineers has been the Engineer of Record for many PBD projects, such as The Bravern West, North, and South Towers; 1918 Eighth Office Tower; and 505 Madison Centre. The outcomes varied from eliminating moment frames, minimizing floor-to-floor height, improving architectural floor layout and building shapes, and reducing overall construction cost.
Depending on the building type and performance goal, some PBD projects require a third party peer review committee to comply with local jurisdictions. In most cases, the property owner or developer hires the third party committee so there is an independent, objective technical review of the PBD project. DCI Engineers can be hired as an independent third party peer review team to conduct the necessary analysis for the project.
PBD is not an entity by itself – you won't find an organization dedicated to the design method. It's an analysis procedure that has taken root and structural engineers who aren't familiar with the topic can learn more through online searches. Right now, it's up to the engineer to interpret PBD into a tangible design solution. Eventually new building codes will make PBD more prescriptive.
In conclusion, PBD can be applied to select building projects when required to operate beyond standard seismic performance. An entire team can successfully decipher the best PBD solution and make informed development decisions if they are brought in during the conceptual phase. PBD might be here to stay, so A/E/C industry professionals should learn more about the PBD process and concepts.