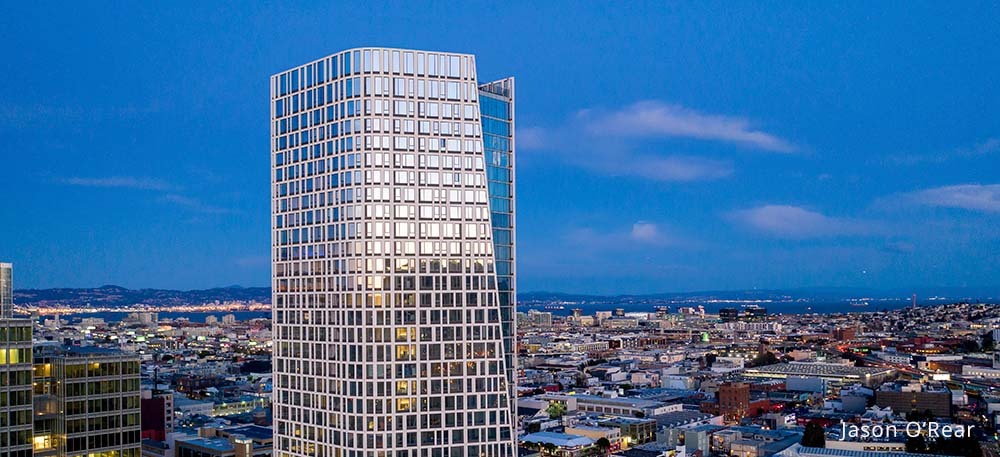 First of its Kind in the Nation: High-rises incorporate 80 KSI
Completed during the pandemic, the Fifteen Fifty and 49 South Van Ness (aka 1500 Mission, Project Chess) towers now rise in a newly activated intersection of downtown San Francisco. Part of a 14-square block redeveloped area, the complex includes a 39-story tower with 550 residential units and a 16-story office tower, where the San Francisco Planning, Building, and Public Works Departments now resides.
DCI's Seattle and San Francisco offices teamed up on this large scale project – with the Seattle group designing the residential tower and the San Francisco group designing the office tower. Both towers were Performance Based Designed (PBD), a design approach for buildings that exceed 240 feet and an approach to explore beyond the building code for structural solutions.
DCI Engineers used Performance Based Seismic Design to achieve a first-of-its-kind, efficient design for
Fifteen Fifty and 49 South Van Ness by using high-strength (80 kilo pounds per square unit [KSI]) vertical reinforcement in the concrete shear walls, as opposed to 60 KSI - the prescriptive code at initial design. Because of DCI's recognized research, 80 KSI design is now an industry-acceptable concrete shear wall system which reduces shear wall congestion, improves building sustainability, and creates cost savings for a project.
DCI was the first engineering firm in the country to develop parameters for incorporating Grade 80 high-strength reinforcing in shear walls for a building located in a high seismic region. Since the amount of vertical reinforcing was reduced by 25%, more than $1,000,000 worth of reinforcing was eliminated from the Fifteen Fifty/49 South Van Ness' material cost.
Construction-wise, the use of Grade 80 reinforcing allows workers to build buildings with fewer pieces, therefore reducing the labor cost. The engineering teams can also reduce the carbon footprint of the buildings and create a more sustainable, higher strength reinforced design.
The success of the high-strength reinforcing design has allowed DCI to use Grade 80 reinforcing for many other buildings, and the rules developed during this design are now incorporated into the latest edition of ACI 318-19, the recently adopted concrete code that governs the design of buildings in the United States.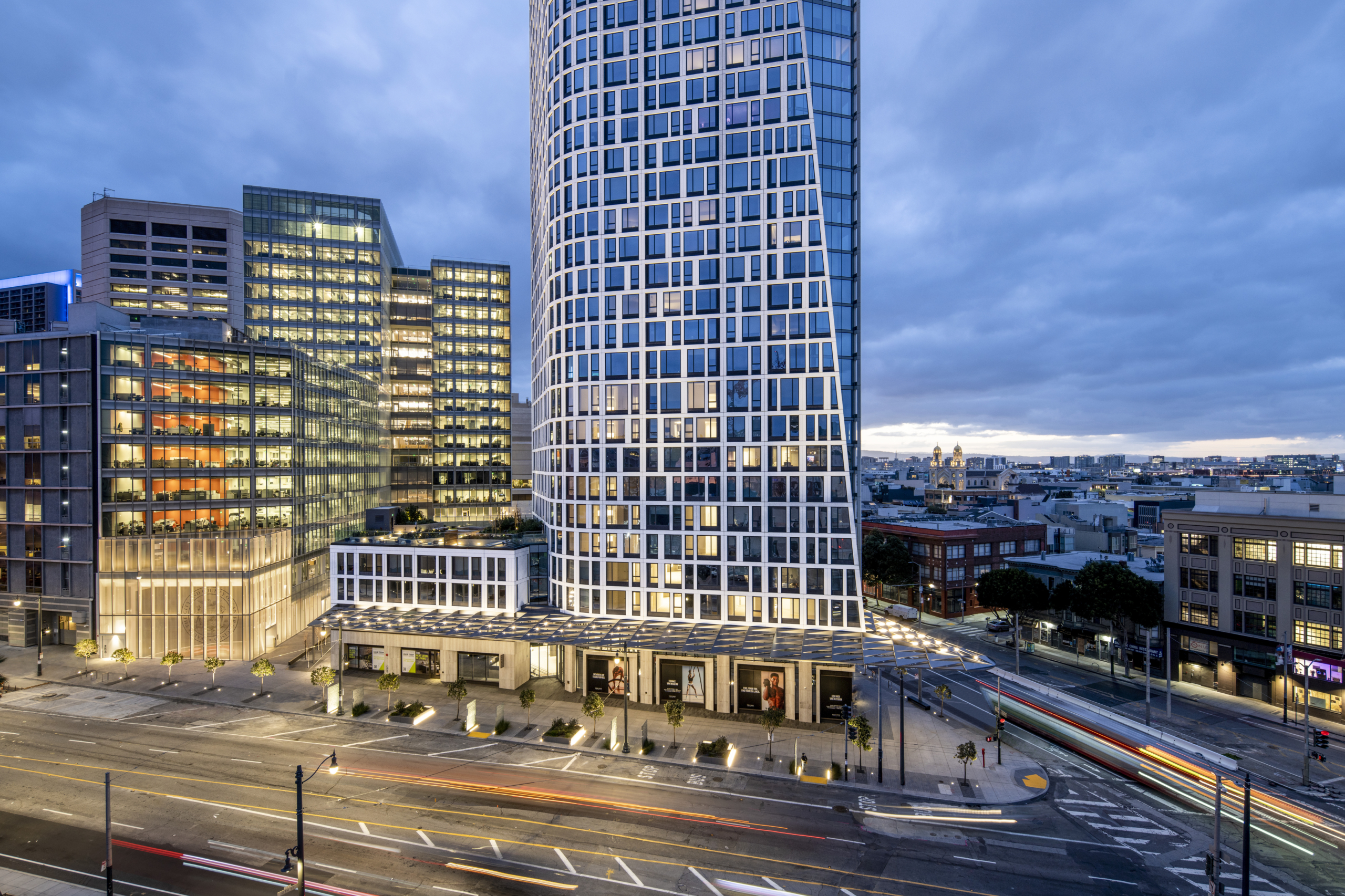 49 South Van Ness, the 16-story office tower to the left, totals 460,000-gsf. Fifteen Fifty, the 39-story residential tower to the right, totals 780,000-gsf.