Another characteristic of the Spokane market, according to DCI Principal Craig Crowley, is that Spokane-based architects, contractors, and consultants frequently take the lead in pursuing development opportunities in town.
"We've provided engineering services on several that are being developed by members of our design and construction community, including adaptive reuse and new construction of downtown projects that improve our community," he said. NUDO Ramen House is one example.
"Spokane is a city with a variety of older buildings and neighborhoods, many that have been neglected for many years, creating affordable opportunities for investment and development by a wide range of ownership types," said DCI President Mark Aden. "We are seeing all types of businesses, from startups to established firms, take on partnership in the renovation of older buildings and the development of new ones. It is a very exciting time to be in the AEC business in Spokane."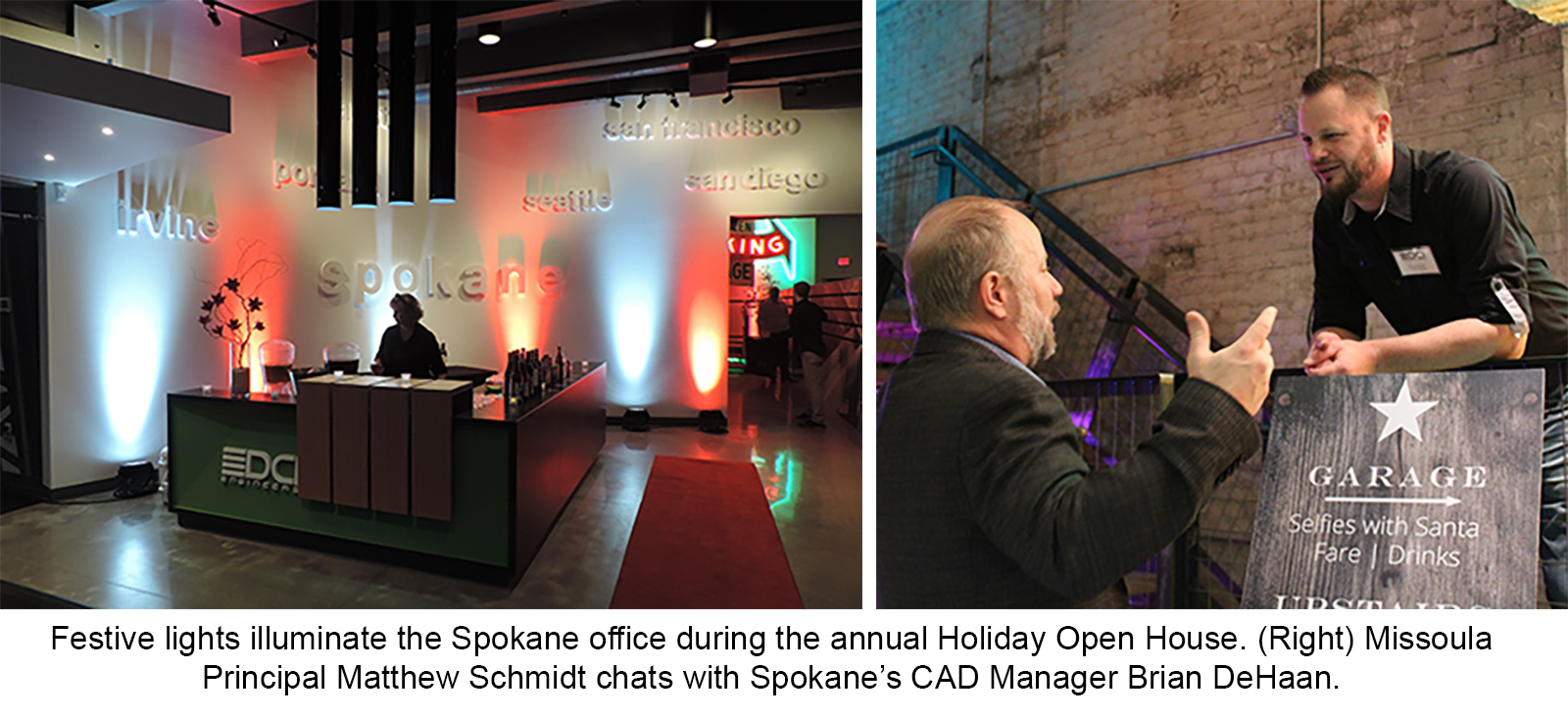 Local economists make similar assessments about affordability being a likely driver of more people moving to the region, along with the strong labor market. Last year, Spokane County surpassed a half-million people.
"When a community grows, it needs new buildings," Mark Aden stated in a Greater Spokane Incorporated promotional video.
The local economy boom certainly reflects the population's current supply-and-demand for products, services, and housing. So far, the local effort of making downtown Spokane a more desirable place to live, work, and visit is moving forward as intended by voter-approved measures, city planning, and chamber of commerce campaigns. These factors are the reason the Spokane team has seen more proposed multifamily projects for downtown, an increase in height limits by the City Council for parcels near Riverfront Park, and the City's allocation of funds for public infrastructure and facilities.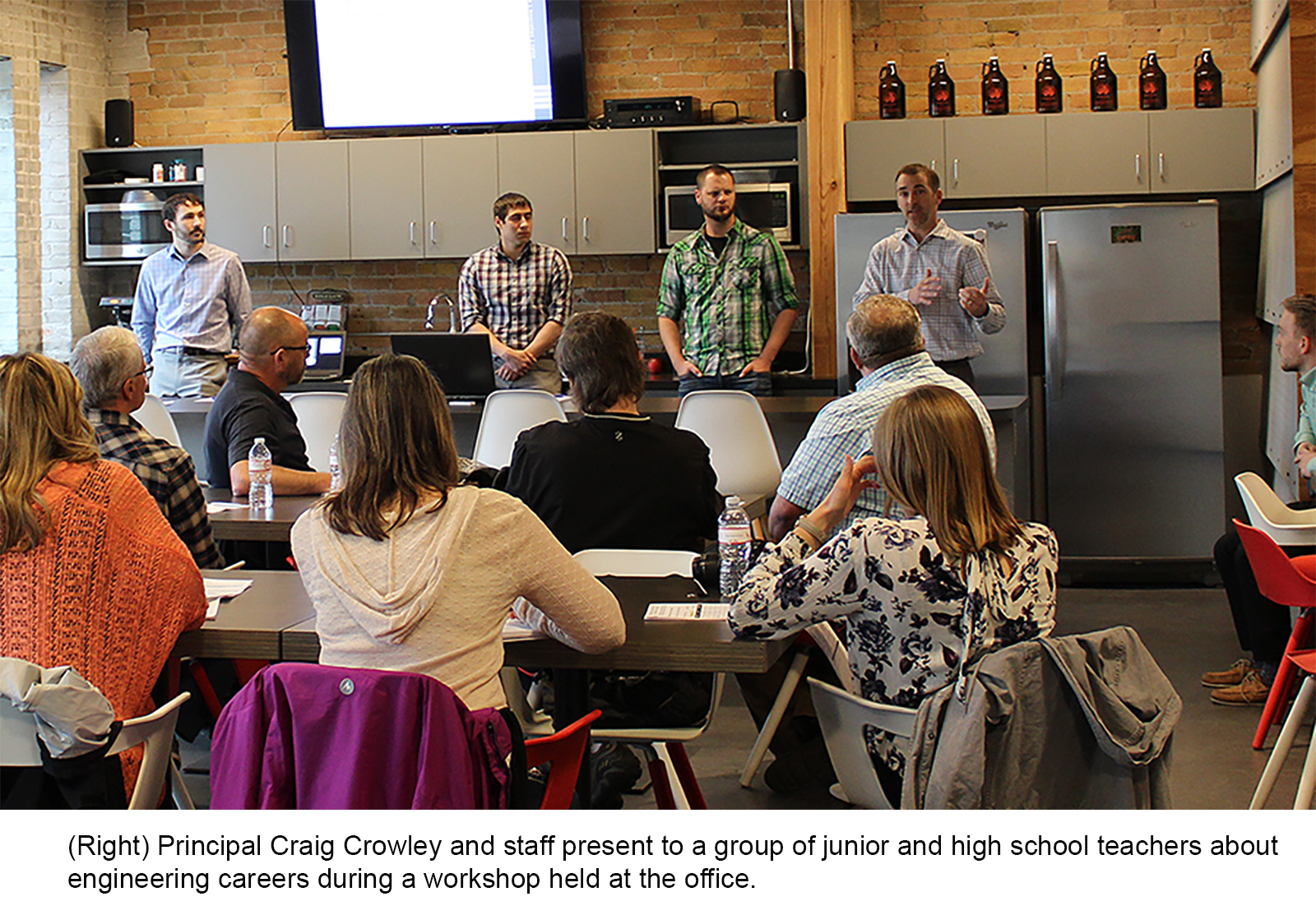 Those in the Spokane office who saw downtown rise from two recent recessions can tell you the foot traffic has definitely increased since the redevelopment of Riverfront Park and the retail core. The expansion of the Convention Center also positioned Spokane as a competitive national event destination (DCI was the civil and structural engineers of record for the expansion project). While touring downtown, members of the Spokane team can easily point out completed DCI structural and civil projects that help shape the city: The Davenport Tower, Davenport Grand Hotel, the renovation of the Historic Davenport Hotel, The M, Looff Carousel, Steam Plant Square, are part of an extensive list of projects the Spokane team is both proud and privileged to be a part of.